The Hod topic
David Jones wants English football chiefs to take heed of Glenn Hoddle's stark warning for the future.
Last Updated: 11/09/12 5:31pm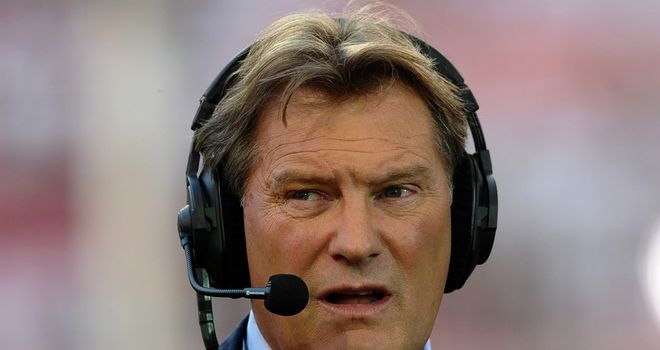 There have been times in the short reincarnation of The Footballers Football Show when I forget I'm hosting a live television programme, so engrossing is the conversation unfolding in front of me.
Glenn Hoddle delivered such a moment last week. Listening to Glenn on the subject of young player development, you can't help but wonder why those in higher office don't spend more time listening to him.
On football technique and tactics he speaks with unrivalled knowledge and wisdom which has no doubt developed in his time out of the game.
And player development has become Glenn's real passion.
Last week his discourse focused on why the current system was failing our young players and why England's talent pool would only shrink in the years to come.
It was both illuminating and alarming.
I know Phil Beard, QPR chief executive, was thrilled to be on the same panel as Hoddle and Ray Wilkins as they tore into the England debate.
Meanwhile, Beard's insight into the Rs' manic transfer dealings and business plan gave the show an altogether alternative angle.
And something different again this week.
The peaks and pitfalls of international football management will be under scrutiny as we invite Craig Levein of Scotland, Chris Coleman of Wales and Northern Ireland's Michael O'Neill to join us on The Footballers Football Show.
Why is the job of leading your nation so different? Why does it attract such criticism? What can coaches realistically achieve in the short time they have with the players? And could all their dreams be answered by an expanded Euro 2016?
See you Thursday.