Style's better
Ability, philosophy, spirit and depth... Guillem says it will be hard for any team to beat Spain at Euro 2012.
Last Updated: 26/02/13 3:15pm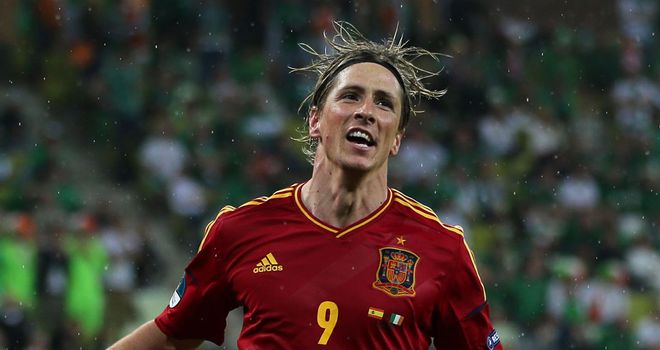 Before Thursday night's Group C match between Ireland and Spain, both sides had a similar warm-up routine that ended up with five vs fives in reduced spaces.
Unfortunately for the boys in green, that was where the similarities ended, because right from the kick-off the two teams produced an entirely different brand of football altogether.
Ireland started pretty well. I spoke to Richard Dunne, by the way, after the match and he knew it was key to pressure Spain high up the pitch: to disrupt their build up - and also not to make mistakes or concede early. Unfortunately, the latter part of the Irish plan lasted all of four minutes and their game plan faltered.
Spain did at least three things very well: their movement off the ball was snappy and their passing was crisp; when they lost possession they applied the five second rule to win the ball back and Ireland couldn't cope with that suffocating pressure, giving the ball away too quickly; and thirdly, Fernando Torres has recovered his passion and his intensity. In a word: belief. All three elements are needed if Spain wants to go all the way in this tournament.
Mixed with those tactical solutions, it's still clear that this Spain is blessed with an amazing array of talent (just look at David Silva's game for proof of that); which means that when things aren't going to plan, there's always the possibility that a pinch of talent can sort it out.
Issue
I raised the striker / false striker issue with Dunne and he said that he felt that with Spain it didn't really matter. As a centre half he admitted that he doesn't like the fact that, without a designated centre forward, his role becomes complicated because it's less clear who he should be defending against, and he feels more comfortable with a striker up against him.
However, that doesn't mean that it was easier with Torres on the pitch because the Spanish striker kept trying to run in behind him and that forced Ireland to defend deeper, creating spaces in the midfield for the Spanish players to, well, basically enjoy themselves.
There was always at least one more Spanish midfielder than Irish counterpart near the ball and that numerical advantage in the middle can only be beaten with a very organised team.
The thing is with Spain, it is a style that they can and will reproduce in every game, but knowing what you're up against doesn't make it any easier to prepare for or defend against.
In the end, Ireland didn't pose the threat I thought they might before the match - perhaps the early goal wrecked their plans and resolve - but it was basically because they didn't see enough of the ball to do so.
A lot of teams find themselves in a similar position against Spain and it's very tough chasing the ball for 90 minutes, so don't blame the team for the performance.
What of Spain's prospects? If you could train luck, who could beat this team?
At the risk of sounding arrogant - something that I have warned others against previously - it's very hard to deny that what we are seeing is something very special. This current crop of Spanish players has the technical ability, the philosophy, the spirit and the depth of talent to repeat recent feats.
But as we know, that does not guarantee you a victory in this or any tournament. Germany anyone?
PS literally, as I type, I've just broken the news (via Twitter @guillembalague) confirming that Michael Laudrup has just been appointed the new manager of Swansea: what a great move for the club and I'm delighted that Laudrup has accepted. A very good move for both!
Guillem Balague's Euro Diary will become, along with added entries and interviews, an eBook at the end of the tournament.
For more info, check www.guillembalague.com