No Spain sailing
Guillem Balague says the Spanish media must show more humility over the hopes of their national team.
Last Updated: 14/06/12 3:06pm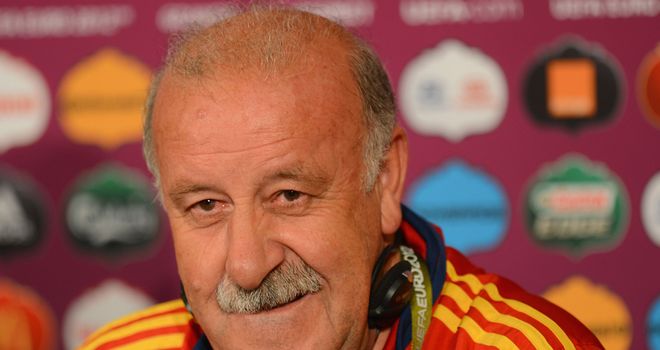 The draw against Italy ended a 14-game consecutive winning streak in competitive games for Spain, some sort of record.
Unfortunately, a 15th win was denied us by the Italians, who Spain have never managed to overcome in an official competition. It seems clear to most of us that it was a difficult game and, being our opener at Euro 2012, it was vital to avoid defeat.
However, that draw is spreading doubts in the minds of the decision makers of the Spanish national team, not helped by the media debates that were triggered by the 1-1 scoreline.
Xabi and Busquets together? Cesc as a false striker? Start with a recognised striker or not? Arbeloa or Juanfran at right back? The Spanish media wonders why not only did Spain fail to win, but they played so poorly too.
I would say what makes people think that Spain have some God-given right to beat anybody? It's 11 international pro footballers v 11 international pro footballers.
The opposition are also trying to win and giving it their all - and there has been very little mention of what Italy managed to do in that match, how well they set themselves up to combat Spain's strengths and how well they played on the day.
There is a need for the Spanish media to show a little more humility.
Option
However, I do not accept that playing without a striker is arrogant - it is an option. Why not?
Where does it say we cannot use a system that doesn't rely on having a player tied to the opposition penalty area, but prefers greater mobility and requires players to arrive in the box?
The reaction of Vicente del Bosque was clearly one of annoyance at what he considers artificial debates: that people's opinions depend upon what player is friend of what journalist and what team the journalist supports. He's also upset that views are totally based on the result, but not the performance.
But Del Bosque is patient and less dogmatic than most and accepts football criticism as part of the job. And the response has to come on the pitch.
In training and before the Ireland game on Thursday, there have been no clues as to what he is going to do next -most think that he will use a number nine, but others, close to him, assure me that he is stubborn and might persist with that 'false nine' system - but with different players (perhaps no Cesc and Pedro drafted in). We will see.
But I hope nobody has forgotten amidst all the media debates about Spain's formation and self-absorption, that they must beat Ireland: 11 professionals with an experienced manager who possess more than a couple of the weapons that have hurt this Spanish side in the past and have unnerved the world champions: pace up front, a threat from set pieces, aerial ability, direct football.
It will be a good test for a Spain side that I am convinced, will improve.
Guillem Balague's Euro Diary will become, along with added entries and interviews, an eBook at the end of the tournament.
For more info, check www.guillembalague.com