Waiting for Euro stars
Guillem Balague highlights the new stars to look out for and predicts the Euro 2012 dream team.
Last Updated: 26/02/13 3:16pm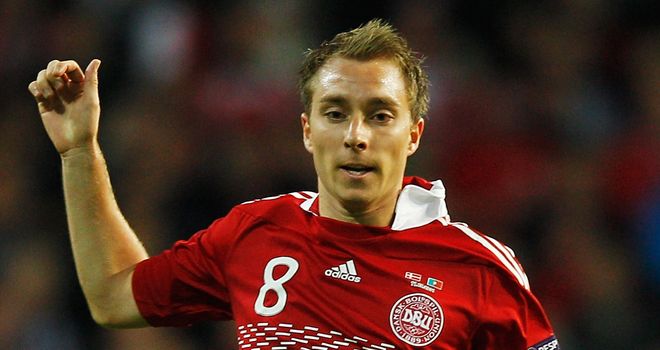 The 'Three Amigos' (Honigstein, Marcotti and myself) are settling into our flat in Warsaw very nicely.
As we do for every major tournament, the three of us set up base camp together, then spend the remainder of the month finding flaws in each other's national teams (Germany, Italy and Spain) - although how those two could find fault with the current world champions is beyond me! Ha ha!
Here in Poland we've already sussed out the best coffee shop for breakfast; where we've already had a lengthy discussion as to who we think will be the new faces that are going to light up the European stage this summer.
Between us, the list was quite long, but here are the emerging names who really could stand out for me:
Christian Eriksen (Denmark) - Key player in the centre of the midfield in what could be the best Denmark side we've seen in 20 years or so. Great leadership qualities, an eye for the pass, dominates the pace of the game.
Yann M'Villa (France) - Defensive midfielder who could miss the England game through injury. He works hard, good positioning, can distribute with quality.
Kevin Strootman (Holland) - Described by Van Marwijk as a mixture of Nigel de Jong and Rafael van der Vaart, but not as conservative or as offensive. In other words, more like De Rossi.
Robert Lewandoswki (Poland) - Star striker for Dortmund. Strong, good technique, intelligent. Has got everything that a good forward needs. Poland fans believe they have a good chance of reaching the semis - and who knows, with home advantage and this guy taking his chances...
Tony Kroos, Dzagoev and Giovinco get a mention as well. I have the impression Alex Oxlade-Chamberlain will have a chance to impress and I've got him in my XI of the tournament.
And here's my predicted all-star XI for the tournament:
Casillas; Lahm, Bruno Alves, Chiellini, Evra; Eriksen, Busquets, Iniesta; Silva, Van Persie, Oxlade-Chamberlain . Yep, no Cristiano...
Let's see what that list looks like in three weeks' time! On Friday night, it's the tournament opener, Poland v Greece.
Guillem Balague's Euro Diary will become, along with added entries and interviews, an eBook at the end of the tournament.
For more info, check www.guillembalague.com