Time to hit the road
Guillem Balague kicks off his Euro 2012 diary by revealing what he has packed inside his suitcase.
Last Updated: 26/02/13 3:14pm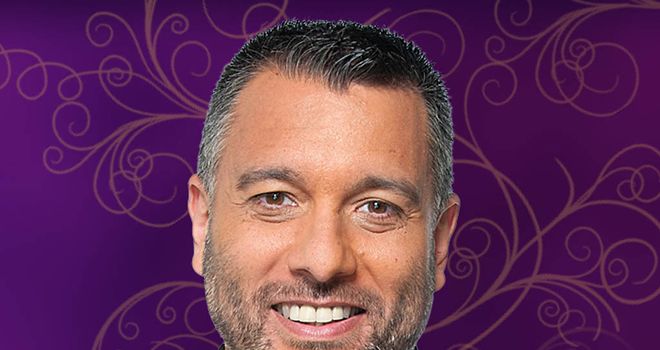 Guillem Balague will be bringing us the inside track from the 2012 European Championships in the Ukraine and Poland with his tournament diary.
The Spaniard will be watching his countrymen defend their title of Euro kings under Vicente Del Bosque and will bring Sky Sports the exclusive lowdown on his experiences at this year's big football event.
With his close ties to the squad, Balague will be especially useful in fact-finding missions in and around the Spain camp in Gdansk, as they head into the tournament with several problems on the horizon.
Most pressingly for Del Bosque, he must fill the voids left by injuries to two of his brightest and most reliable stars - talismanic defender Carles Puyol and star striker David Villa.
So here's Guillem's first update. We begin right at the start, with our man packing his suitcase for his big trip!
Day One
...Clothes, including a warm jacket. Toiletries - especially extra contact lenses. Check.
All the technology available, including the three mobiles (must decide which one will have the Polish SIM card, not as easy decision as it sounds)...
The iPad (do I really need it only to read papers?).... the notebook (why is it still calling up to me, don't I realise none of the people that matter use notebooks anymore?) and the GPS (even though this will be the tournament where I will travel the least, as I will be mostly based near Gdansk where Spain is). Check.
The book that has nothing to do with football that will again not be read (the depressing essay that shows that all the Spanish culture I was brought up with manipulated us and confused us or the story of how Miles Davies wrote and recorded 'Kind of Blue'?).
The special magazines about the Euros that always get published far too early. A couple of books to refer to while I finish the Pep Guardiola biography. Check.
The DVDs of the TV series (fifth year of The Wire) I have been looking forward to catch up with and that will end up back in the suitcase to save space in the Warsaw flat or the Gdansk hotel room. Check. Really? Shouldn't I leave it behind? It goes in anyway.
Uff, I almost forgot the mp3 for the running. Sunglasses, passport, boarding passes. That is it, isn't it? Got it all?
...And as usual, I leave to the airport with the impression I have left something crucial and that the trip always comes a day or two too early.
Guillem Balague's Euro Diary will become, along with added entries and interviews, an eBook at the end of the tournament.
For more info, check www.guillembalague.com