Football Commentator & Columnist
A fond farewell
Following Spain's success, Martin Tyler reflects on a tournament to remember in his final Euro 2012 blog.
Last Updated: 02/07/12 3:05pm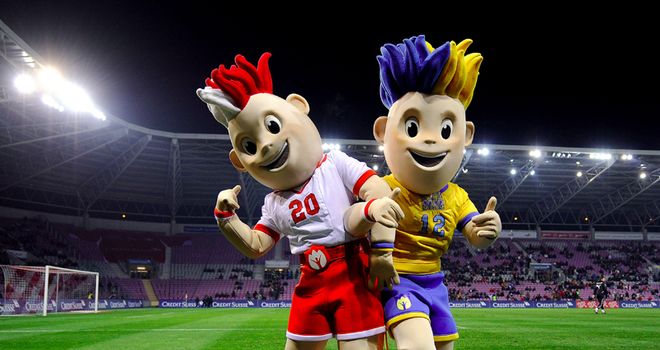 The brand new terminal at Kiev airport is still not open. The high-speed trains are still having teething troubles on the Ukrainian rail network. But the co-hosts can be proud of their contribution to Euro 2012.
Though I have spent less time in Poland I am sure there is a strong post-tournament sense of satisfaction, there too.
Few opportunities for commercialism have been missed. My final coffee in Kiev cost almost £6 - and that is without the whisky or rum that I could have added instead of my vanilla syrup at a chain well known in the UK, where such premises are rarely licensed. Visitors to the London Olympics will also find a hike in prices so it would be hypocritical to complain here.
Euro 2012 travellers may have had to dig deep into their pockets but their outlays have been met with warmth and friendship. The businessmen of Kiev and Donetsk may have looked at the tournament as a once in a lifetime opportunity to get their hands on some western cash but they undervalued their cities and their own people. Kiev is full of stunning architecture and well worth a city-break. Donetsk is lively and developing fast. The Donn Bass arena where England held France and beat Ukraine is a stadium to behold in itself. We leave poorer in the pocket but richer for the experience.
Michel Platini's 2020 vision for the European Finals took some of the limelight away from the build up to the climax of this year's competition. I loved watching him play football and commentated on his back to back hat-tricks against Belgium and Yugoslavia in France's Euro triumph of 1984. But I hate watching him play politics.
His vision for 12 host cities is flawed. His cheap airlines pointer for fans flies in the face of the carbon emissions debate. By 2020 there might not be a Euro currency. There will certainly not be a Euro Championship like the one we have witnessed here, a logical football tournament with a strong group base, which gave two previously underappreciated football nations the opportunity to welcome the continent's fervent fans.
I can see the argument for an increase to 24 teams. Twelve of the sixteen finalists from four years ago have been here again - some of them for a fifth consecutive tournament. The difficulty in the increase is that you spend a long time reducing the 24 to 16. In some groups six matches will be played just to eliminate just one of four teams. Platini himself starred in the 24-nation 1982 World Cup when the six groups were followed by a second phase of four three-team sections. The winners, which included Michel's France, contested the semi-finals. It was dog's breakfast. The increase to 32 countries was soon on the agenda.
For the fourth time in the last seven tournaments the final was a re-match of a group game earlier in the competition. The1-1 in Gdansk was a splendid match and gave the first hint that Italy, who had arrived in some disarray, should not be taken lightly. It seems odd to report now that had they lost that contest they could have been regarded as the worst Italian national team ever. It would have been a fourth consecutive defeat, a fate that has never befallen Italy.
Spaniards glitter
Unfortunately their heroic efforts in the semi-final left them short in the re-match with Spain. The holders seized the opportunity to make so much history with a glittering display though the avuncular Del Bosque was very fair to point out that much had gone their way in the final.
The young left back Jordi Alba was my player of the tournament but he would be the first to admit he has broken into a team which gives him every opportunity to illustrate his own qualities. No wonder Barcelona have bought him back - but how did they come to release him in the first place? Italy actually had more of the ball in the first half, a rarity against Spain, but that enabled Jordi Alba to score a thrilling goal on the counter-attack.
Spain's players had been been allowed to mingle with their families during the tournament - no WAGs issue with them - and the sharing of their joy with their children before the presentation was very moving. So too was the reward for Juan Mata for waiting patiently to kick a ball in the tournament. Fernando Torres, his Chelsea club mate, made sure he could slot it into the Italy net.
So maybe the biggest risk Uefa have ever taken in putting on a European Championship ended with the biggest margin of victory for a triumphant country.
As I write this last episode of my side of the story I can see Spaniards, Italians and Ukrainians exchanging souvenirs and names and addresses. Whatever UEFA have in mind for the future of the competition such happy sights tell me that despite all the difficulties and potential dangers they and Poland and Ukraine got Euro 2012 absolutely right.