Chance to be heroes
With big injuries and questions over selection, Paul Merson looks at the state of the England team.
Last Updated: 01/06/12 4:35pm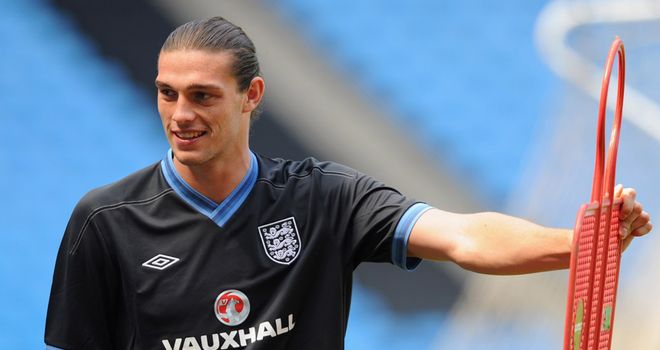 I think it's fair to say the preparations haven't been great for England ahead of Euro 2012.
The fortnight before a big tournament is so important and you want to arrive with a fully-fit squad, but we've got a situation where several players have injuries and a couple of big names have had to pull out.
Gareth Barry is a big miss after what he did with Man City at the end of the season. People talk about Sergio Aguero and Yaya Toure, but Roberto Mancini would tell you that Barry was massive in their run-in.
He keeps the ball moving, he reads the game well and he knows his strengths. He gets the ball and gives it to people and those short passes can take three or four opponents out of the game. His injury is massive for England.
When Barry pulled out, I thought Frank Lampard would play the holding role, as he has done for Chelsea in the last few games in the Champions League. He's also a big game-player who can move forward and score goals if you need him to. He's a massive miss as well.
I was pleased to see Phil Jagielka come into the squad because I thought he should have been included in the first place. He's a good player who never lets anybody down.
But I'm not sure about Jordan Henderson. Personally, I'd have taken another forward because we've got Scott Parker, Steven Gerrard, James Milner and even Alex Oxlade-Chamberlain who can play in the midfield. That decision tells me we're going to pretty much play a 4-5-1 system and be quite hard to beat.
After watching the game with Norway I thought they were a bit Subbuteo. When they kicked off the players were in their positions and when the half-time whistle went they were still in those same positions.
There was no movement and there was no fluency about the team. It was very rigid with a left winger, a right winger, two central midfielders and a number 10 off the striker.
Yet we were a little bit open at times. Norway are not a great team and didn't create many opportunities but they got into good positions quite easily. We'll be up against better players at Euro 2012 and you can't give them that much time.
Chances
I thought Andy Carroll would be like Jonathan Ross - the last resort - but it looks like he will start up front rather than coming on with 20 minutes to go.
The problem for him will be that he won't get a lorryload of chances in this competition. He had a great chance with a header against Norway and he didn't score. When he plays for Liverpool he needs five chances to score a goal and that's why I'd rather see a natural goalscorer like Jermain Defoe or Darren Bent in the team.
If you're playing in the hole as a number 10, you want pace up front to open the game up. I don't think Carroll spreads the game enough. If I was Ashley Young, I'd rather turn and look to play in a quick player like Defoe.
Carroll is an easy outlet for us. If we get crosses in high up the pitch then we'll be okay, but I worry that teams will just squeeze England because he's not going to run past any defenders.
I'm worried about the system in the first game against France because if they play 4-4-2 then we might afford them too much space. We need to be very cautious, not lose it and then say we're going to beat Sweden and not lose to Ukraine. Five points should be ample, so I'd start with more of a 4-5-1.
People might say that's a boring approach, but you've got to be sensible. We cannot afford to lose that first game or else we're in major trouble.
The strange thing with the England team is nobody could pick the first XI. When I went to major tournaments we had a good idea who the first team was, it picked itself, but you could ask all the Soccer Saturday pundits and they'd probably name you a different team.
Sometimes players go over there and don't even look like getting a game, but this year all 20 of the outfield players have a chance of getting in a team.
Everybody's got a chance. Anybody could be a hero.