Football Expert & Columnist
Must move forward
Jamie Redknapp looks at how England are behind the times, as he calls the Euro 2012 semis.
Last Updated: 27/06/12 1:26pm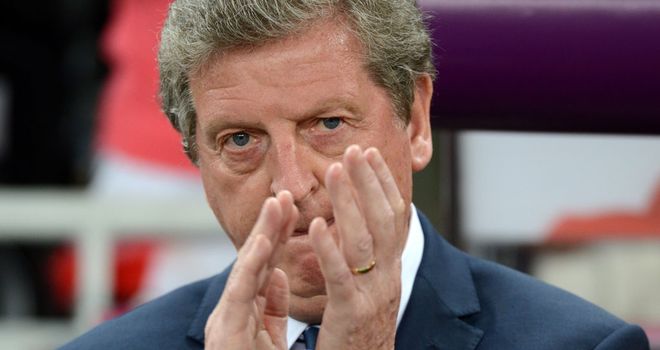 It's time for England to start building for the future - and in my opinion 4-4-2 is not the future.
When I look back at England's Euro 2012 campaign, I'd say the back five were excellent, but in our two key games against France and Italy we had just two shots on target in 210 minutes of football. That isn't good enough.
You could argue that we didn't lose either game, but the counter-argument is that Italy had 31 shots on target in the quarter-final and it would have been a travesty if they hadn't gone through. It's all very well stopping other teams, but we need to find a way of playing our own game.
I felt that could be done by putting an extra player in midfield, as pretty much everybody else does in Europe. Roy Hodgson plays a 4-4-2, but it has to be flexible; against Italy, everybody could see that Andrea Pirlo was causing us all sorts of problems but the manager didn't change it.
Steven Gerrard and Scott Parker were struggling to tie Pirlo down and whenever they got the ball they had to do something special.
They were getting outnumbered and it was difficult for them to pass it, keep possession and take the sting out of the game. It's no surprise we looked tired at the end of every match!
I don't see anybody else in world football playing a rigid 4-4-2 and we risk falling behind. The four semi-finalists in the Champions League all play the 4-3-3 / 4-5-1 formation.
At Euro 2012, Spain are trying to get six midfield players into their system because they know if they have the ball more than any other team then they're going to make chances.
We should be pleased with getting out of the group, but we need to move forward now and start to change our philosophy. We need to catch up with modern football.
But it can't just be the first team doing that. The style has to go right through the ranks down to the youth team. If Hodgson wants to play a rigid 4-4-2 and make us difficult to beat then the grassroots should play that way as well - but I would rather see us go 4-3-3 - or a variation of that formation - and play the way that Spain and Germany now play.
There were some good signs, too. The defenders all enhanced their reputations, tournament experience will do guys like Danny Welbeck the world of good and the squad looked like they were together. The team is not leaving a tournament with loads of problems like they did two years ago.
We have to remember it was difficult for Hodgson to be parachuted in at the last minute and I don't think the FA helped anybody's cause with how they managed that situation.
But I remember writing a column two years ago complaining about Fabio Capello playing a rigid 4-4-2. As we saw against Germany in the World Cup, as soon as you play against a quality team that has an extra man in midfield then you're going to get outplayed and outpassed.
I hope the England team can now move on.
Semi-Final 1: Spain v Portugal
It's been a good tournament and the four best teams have reached the semi-finals.
Portugal have grown as the tournament has gone on and Cristiano Ronaldo has been the best player at Euro 2012. There's no doubt he's a special footballer and because of him, they have the capability to beat Spain.
He's got his tail up, he's leading the team and he's got a look about him that suggests he could single-handedly win the tournament. I don't know if they'll go all the way, but I think they can give Spain a really tough game.
Jamie's backing a 1-1 draw in 90 minutes between Spain and Portugal
I don't think Spain will make any special effort to deal with Ronaldo because he's so elusive. When I played against him many years ago he'd pop up in different positions and because he's so strong you can't necessarily mark him man for man. You just have to make sure that people are close to him when he picks up the ball.
Spain dominate possession, but they are open to the counter-attack and Italy showed in the opening game that you can get chances against them. But Portugal's players will need to be very disciplined because they can pass you to sleep - and punish you.
I think they look a better team with Fernando Torres in it, though. He can exploit the spaces in behind defenders and give the other players more room to manoeuvre. We all want to see nice, tight intricate football from Spain, but there's no disgrace if they want to get a few balls over the top and get into the box with one pass.
Redknapp Reckons:I fancy a 1-1 draw in 90 minutes and Spain to nick it in extra-time.
Semi-Final 1: Germany v Italy
Italy will be putting Andrea Pirlo in as much ice as they can to prepare for this game - and that'll probably be to cool him down because he's so hot at the moment.
I was really impressed with him - and the Italy team - against England, but I'm intrigued to watch this game to see how good they really are. I must admit I thought they'd struggle to get out of the group, given the poor results in the warm-up games and the match-fixing scandal that hit their build-up.
Jamie expects Germany to beat Italy in 90 minutes
So I want to find out if England made them look good or if they're the real deal? I think Pirlo is a magnificent footballer, but at 33 he's not the most mobile and I wonder how he'll react if Germany push someone on to him, hurry him up and don't let him play at his own pace. If you let him conduct the orchestra he will do that, so you have to put him under pressure.
Germany manager Joachim Low made one of the bravest decisions I've ever seen when he rested Mario Gomez, Lukas Podolski and Thomas Mueller against Greece. If that had been backfired he probably would have been sacked.
But it shows the confidence and belief he has in his squad. It looks like an inspired decision now, but I wasn't thinking that way when Greece pulled it back to 1-1!
And I fancy Germany strongly quite again in this game. I've been tipping a Spain v Germany final all along and I don't want to go against that now.
Redknapp Reckons: I'm going with Germany to win it in 90 minutes, but I think we're set for two great semi-finals.