Inside match-fixing
Georgie Thompson blogs on Special Report's investigation into match-fixing in football.
By Georgie Thompson
Last Updated: 12/09/11 11:11pm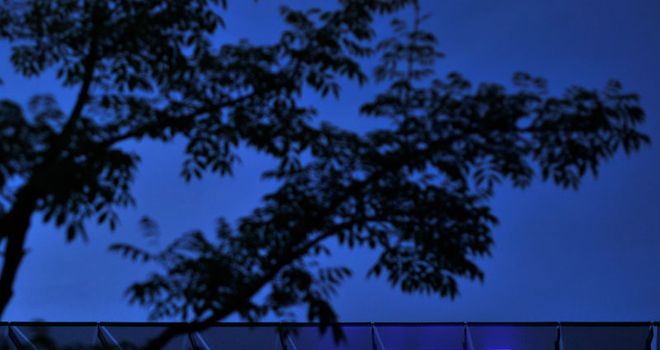 Our reporter Kaveh Solhekol went inside the world of 'The Match-fixers' on this week's Special Report.
Kaveh has been investigating match-fixing in football since he found out in June that FIFA were looking into the very same criminal activity in more than 50 countries.
When you consider that the game's world governing body only has 208 members a bit of simple mathematics reveals the true scale of the problem; 25 per cent of nations that play the game aren't doing so entirely fairly.
In fact, FIFA think it's possible that as many as 1,000 games are being fixed a year, that's 20 every weekend. That's some statistic and clearly some problem.
Confession
Early and revealing findings motivated Kaveh to dig deeper.
His first stop was Finland. Wilson Raj Perumal is currently serving a two-year prison sentence for match-fixing there.
Kaveh managed to get hold of a copy of Perumal's confession. In it he reveals exactly how match- fixing works, from approaching players to referees. His idea was to stage his own games using his own referees, and he did.
As Kaveh gathered the evidence for Special Report it became clear just how widespread match-fixing is in football.
In his confession Perumal claims to have fixed games in every continent in the world with the exception of Australia.
Bribed
So Perumal is serving time for his crime but what of the players involved?
Nine who played for the tiny club RoPs, in Finland, were arrested and given suspended sentences for their part.
Youngsters who were being paid £100 a week were being bribed with sums of up to £1,000 a month not just by Perumal but by other match-fixers too, who got word that these were players who could be bought.
Kaveh tells me that two of the nine are playing again in Georgia, while the others were sacked by their club for their involvement. Kaveh has interviewed a number of them for Special Report.
Penalty
The second stop for Kaveh and the team was Singapore, where match-fixing carries a prison sentence of two years.
Underworld dealings in prostitution, drugs, people trafficking and money laundering can carry the death penalty so bribing players and referees to throw a game has become big business as it is considered low risk.
What came to light in Singapore was deemed so damning that Kaveh had to hand over his evidence to the President of Interpol for further investigation.
I asked Kaveh if he had any idea of the things he would uncover when filming for Special Report and he said not.
He always thought that match-fixing would extend to a couple of players being bribed here and there; he never realized what big business it was.
So what is being done to stop the rot?
Kaveh told me that Interpol and FIFA have committed to setting up a new anti-corruption unit in Singapore and that they plan to invest 20 million dollars over ten years into the prevention of match-fixing.
It sounds laudable until you realise the illegal betting market in The Far East is worth a staggering £500 billion.
If you haven't already seen Special Report: 'The Match-Fixers' it's well worth a watch on 'Anytime'. I suspect it will shock you as it did me and it will shock the world of football too.