Johnny Phillips meets Chesterfield goalkeeper coach Eric 'Elvis' Nixon
Johnny Phillips meets Eric Nixon; Chesterfield goalkeeper coach by day, Elvis impersonator by night!
Last Updated: 29/01/14 3:58pm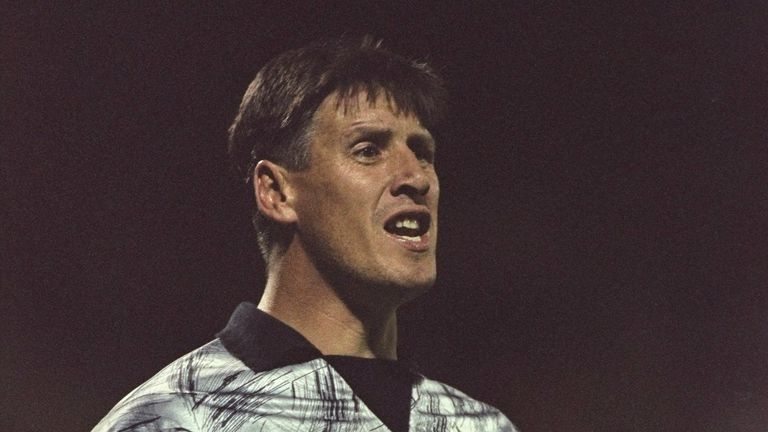 Paul Cook's men look to be back in their stride after suffering a mid-season wobble. In winger Gary Roberts they have the division's most talented player, but more important than eye-catching individuals is the team spirit Cook has fostered at the Proact Stadium.
And this was in evidence last Saturday night at a fundraiser for the club's academy when goalkeeping coach Eric 'Elvis' Nixon was the star turn.
Nixon kept goal for Manchester City during the 1980s; he became the answer to a pub quiz question when he was loaned out during the 1986/87 campaign and ended up playing in all four divisions in the same season.
Now he coaches the club's number one Tommy Lee and the other keepers at Chesterfield. But his other passion is Elvis Presley.
"One day when I was very young I just started listening to him," Nixon explained. "He's everybody's hero isn't he? He's the King of rock and roll! I think as you get older you understand how good he was and to this day his music is still going strong. 'What Now My Love' is my favourite song."
Nixon's family indulge his love of The King. So much so that he even married his wife Rachel in Las Vegas - although she drew the line at having an Elvis impersonator perform the ceremony.
The Proact Stadium has played host to some stars from the music world in its short history. Elton John played there a couple of summers ago and Tom Jones is due in a few months' time.
And Saturday night was a particular treat for supporters of a certain vintage. Cook, his assistants Leam Richardson and Kevin Lynch, and chief executive Chris Turner joined the audience to hear Nixon perform.
"I don't know why we've bothered booking Tom Jones," said a grinning Cook after the performance. "He's done a great job. And it shows what we're about. We've had a good win at Northampton this afternoon and the fans are here with a smile on their face and Eric has helped raise a lot of money for a great cause."
If Nixon had his way the club would celebrate each goal with a blast of Elvis over the PA system. 'That's the wonder, the wonder of you!' It's a lot better than some goal celebration music, I'll give him that.
Humble beginnings
Nixon has been performing for the last 10 years, since he did a turn with comedian John Bishop's brother Eddie at Pickwick's Bar in Magaluf and realised he could hold a tune. From such humble beginnings are legends born.
"I don't take myself too seriously. I enjoy it and I try and get everyone in the audience involved too. They seem to like the act and as long as everyone has a good time I'm happy. I had my costumes specially made for me. They cost 500 quid a go! I've got three of them. I've also got a goalkeeping Elvis costume, but I only bring that out every now and then."
If we were denied the chance to see the goalkeeping costume, Nixon more than made up for it with a great routine on Saturday night as he had the audience in raptures. There was more than one pair of knickers thrown onto the stage during his act. And I thought that was supposed to be Tom Jones.
One lady - sporting a large Elvis tattoo up her arm - happily joined Elvis on stage for 'It's Now or Never' and was all shook up by Nixon's serenading.
"It went as well as I could have hoped," said Nixon as he left stage, sweat dripping from his brow, hair dye running in his eyes and a pair of knickers stuffed down his chest front.
If the players can show half that commitment for the remaining games, they'll be shoo-ins for promotion.
You can see Chesterfield's Elvis Presley night on Soccer Saturday at noon this weekend.