Stuck in the Midlands
Johnny Phillips blogs on what makes a good away day for football fans... and it's not a trip to Nottingham!
Last Updated: 19/09/11 11:26am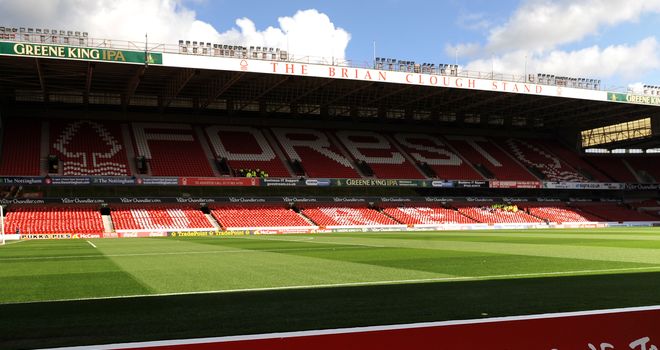 I spend too much time on trains. I know this because I've started to recognise the trolley staff on the Virgin Pendolino service to Wolverhampton.
Don't get me wrong, trains are a great way of travel - probably the best way given this country's roads - and travelling to matches and training grounds is an expected part of the job. But I can't deny that trains are starting to play a far too intrusive role in my schedule.
When I first started getting sent to games I would look at the fixture on its merits as a football match and nothing else. That gradually became less important and the quality of the press catering became a significant factor on whether or not a particular match had appeal. The weekend before last I was at Leeds. Ten years ago that was a guaranteed good lunch.
Then the administration cuts took effect. We were down to a cup of tea, in a plastic cup at that. Last year, as Ken Bates finally secured full control of the club, we were treated to sandwiches.
Then lo and behold I turned up for the fixture against Crystal Palace two weeks ago and a tremendous lasagne was waiting to be consumed. With garlic bread! Leeds is back on my Championship rosta as a good ground to go to. And crucially the East Coast mainline that services the city is reliable enough too.
Sadly the same cannot be said of the train company that ferries me to Nottingham Forest, where I was on Saturday. I'm not naming names but Nottingham is in the EAST MIDLANDS.
Forest do their bit with a reasonable selection of pies and sandwiches and the media staff are good lads too, but it's the getting there and back that's the problem. Maybe I'm just unlucky but I've suffered too many delays on my way to Nottingham down the years - and that's why the City Ground doesn't float my boat as it should.
Sightseeing
Travelling to the games is a major part of the day out for visiting fans. A fixture can gain or lose its allure on such matters. I know many a northern fan who loves a London fixture. You can get the train down, make a weekend of it, catch up with old friends and do a spot of sightseeing. Anything that makes the result less crucial to the enjoyment of the trip has to be a good thing.
That is until Crystal Palace gets mentioned. I don't know any northerner who likes going to Crystal Palace. Getting to London is the easy bit but once in the capital, whether it be by car or train, the journey to Selhurst Park never seems to end.
On the other hand, travel issues can be put to one side if there is a prize at the end of the line. If London is obviously top of the city breaks, there are still plenty of other cities with something to offer for a weekend.
But it is usually a seaside day out that tops the list for away days. Blackpool's economy received a major boost from Premier League football fans visiting last season.
One telling indicator of the benefits of a coastal location came from Fulham's away support. They took just over 300 fans to Manchester City last season but for the trip to Blackpool sold 1,700 tickets.
Seaside
Not every seaside town welcomes football fans with open arms. Bank Holidays in particular can be a fraught time for the local constabulary when trying to cope with supporters out for a good time.
Dorset Police found this out to their cost when Leeds United confirmed promotion to the top flight in 1990 with a win at Bournemouth on a May Bank Holiday. Let's just say the combination of sunshine, alcohol and boisterous fans slightly marred the celebrations.
So where is this season's number one trip for the travelling supporter? I reckon Brighton and Hove Albion could tick all the boxes. It definitely constitutes a trip to the seaside.
The fantastic new Amex Stadium has all the facilities in a scenic location. But best of all, for those on the train, Falmer station is right outside the ground.
Now obviously Brighton have got off to a flyer in the Championship so the chances of enjoying an away win watching your team here this season are probably slim. But who said the match was important?