Football Expert & Columnist
Celtic manager Neil Lennon has every right to expect more from squad players, says Andy Walker
Boss Neil Lennon has every right to expect more from Celtic's squad players, insists Andy Walker.
Last Updated: 29/10/12 1:02pm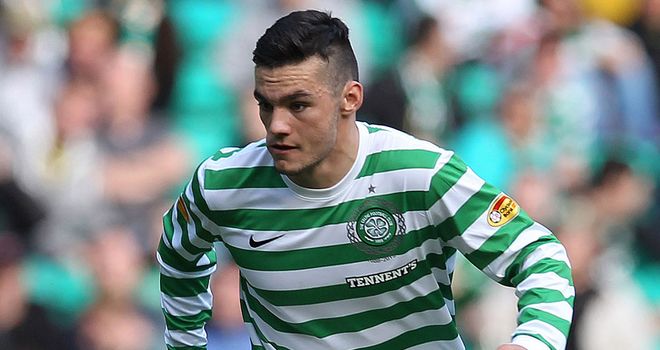 Dundee Utd host Celtic live on Sky Sports this weekend and given their inconsistent domestic form of late, there's every chance Peter Houston's men could end up with all three points.
In the absence of a serious title challenge from Rangers this season, Celtic's SPL form has been very unpredictable.
After a recent defeat to St Johnstone on their travels, Kilmarnock are the latest club to cause an upset against the SPL champions with their first victory at Celtic Park since 1955.
Neil Lennon described it as one of the poorest displays from his side since he took over from Tony Mowbray and one of the biggest problems he has is not knowing what to expect from so many of his fringe players.
As fourth seeds in the Champions League group, I think Celtic have been very impressive so far against quality opposition. It was the same in the qualifying games for Europe's premier club competition.
But it's also fair to say that in too many domestic games this season, Celtic have lacked a little professionalism with players being guilty of a poor attitude.
If Celtic aren't up for the game on Sunday at Tannadice, Peter Houston's men are sure to take advantage.
Contribution
Having reached the Champions League, Celtic are giving their supporters exactly the type of edge and excitement they've been craving for this season in the absence of a real title challenge from Rangers.
For the home clash against Barcelona, it's obvious that Neil Lennon won't venture too far from the group of players who came so close to securing an unlikely point in the Nou Camp.
But with a big squad of players, Neil Lennon is entitled to expect a lot more from fringe players with a point to prove.
It's fair to say some of them have been posted missing so far.
For example, Miku was signed on a year-long loan deal from Spanish side Getafe in August and has struggled to make any sort of impact so far.
Given that the former Valencia striker has 40 caps for Venezuela and has a couple of goals to his credit against the likes of Real Madrid, it was reasonable to think he could take some of the pressure away from Liverpool transfer target Gary Hooper.
Another new face with La Liga experience has been Tunisian Lassad.
After signing a two-year deal, it was expected that he too would bolster Neil Lennon's attacking options.
But so far, both payers with such a notable pedigree have failed to shine.
In contrast 18-year-old Tony Watt has made a marvellous contribution since he was given a chance due to Antony Stokes injury. The former Airdrie man cost just £80,000 but has already shown an appetite and desire to contribute with three goals already this season.
It's that type of attitude that the Celtic supporters admire and much more should be expected of Neil Lennon's fringe players.