Football Expert & Columnist
Bending the rules: Andy Walker says proposals of a three-match ban for diving is absurd
Diving is part of the game and a retrospective three-match ban would be absurd, says Andy Walker.
Last Updated: 16/10/12 1:06pm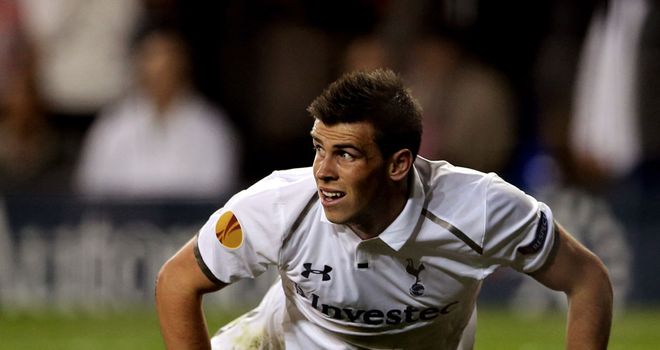 Those were the words of FIFA Vice President Jim Boyce, Britain's representative on the world's governing body.
Stoke manager Tony Pulis has also been fairly consistent in his comments after recent high-profile clashes with Chelsea and Liverpool. Their answer?
Players should be found guilty retrospectively of diving and handed a three-game ban.
My view is that a drastic measure such as that advocated by Boyce and Pulis is completely unworkable.
No one has ever come up with a clear definition of what a dive is. Is it going to ground too easily? Is it going to ground when there's been no contact whatsoever? Or is it going to ground when there's been minimal contact and the player can stay on his feet but chooses not to?
Granted, it's a tough call for referees but in the rulebook it's simulation and if they spot such an act during play, it's a yellow card offence. The idea that someone else can look at an incident after the game and impose a three-game ban for a yellow card is absurd.
As a former player who readily admits to putting pressure on a referee when I thought I was fouled but could have stayed on my feet, I see it as part of the game. I don't ask anyone to accept that I'm right but I completely understand why professionals look for dubious fouls.
To simply refer to it as cheating and say you just shouldn't do it is naïve in the extreme. Professionals play for points, contracts, money and prestige and will always look to gain an advantage somewhere. In my experience, most players and referees accept this.
Pushing boundaries
For players, it's a matter of where you draw the line as far as pushing the boundaries of the rulebook are concerned and the referees I speak to accept that players will always look to gain an advantage and that it's their job to apply the laws of the game as they see fit.
Most opponents I played against would wrap both arms around me at free-kicks and corners. I accept that as cheating and regard it as my job to break free and look to get the run on them. If they get away with that, it's their good fortune and if I get a penalty then the referee has spotted a foul.
Gareth Bale was outstanding for Wales in Friday's Word Cup qualifier against Scotland and demonstrated what an extraordinary talent he is. And yet some now refer to him as simply a "cheat" after going to ground without being touched in Spurs' recent clash with Aston Villa.
As a young player who is often on the receiving end of some aggressive and over the top challenges, who's to say he simply anticipated a collision and took evasive action to avoid serious injury? But according to Boyce and Pulis, Bale's actions would merit a three-game ban. That can't be right.
I didn't hear any outrage when Michael Owen won a couple of dubious penalties against Argentina in the 1998 and 2002 World Cups. The truth is that all fans are only outraged when it goes against their team. If dubious decisions go in their favour, all well and good.
The hypocrisy from football managers and supporters in this debate is laughable. If managers are so incensed by players' simulation or diving, let's see them take action against one of their own. My guess is no manager will ban one of their own players for cheating or winning a dubious foul.