Football Expert & Columnist
Jamie Redknapp says Chelsea have clinched Champions League spot
Jamie Redknapp says Chelsea may have clinched a Champions League spot after beating Man Utd.
Last Updated: 06/05/13 8:33am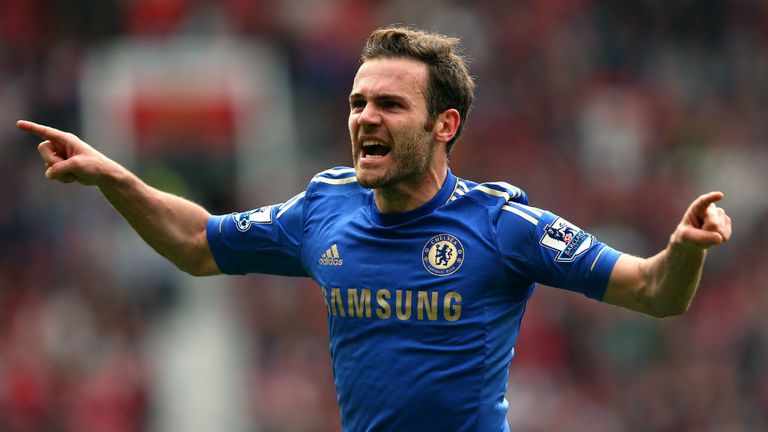 The Blues moved up into third in the Premier League table with a 1-0 victory in the Super Sunday game.
Juan Mata saw his 87th-minute effort deflected into the back of the net by Phil Jones, before United's Rafael was shown a late red card for kicking out at fellow Brazilian David Luiz.
"I think that is the three points that takes Chelsea to the Champions League," said Redknapp on Sky Sports.
"If they win on Wednesday night against Tottenham then that is it - they are guaranteed the Champions League, they have a far superior goal difference.
"I think they deserved to win today, you could see that Manchester United were almost on their sunbeds - the motivation was not with them. They have achieved their goals, won the title.
"I was disappointed with the United players that came in though.
"People like Cleverley and Anderson had a chance to make an impact and they did not do the business. When you have achieved what you want it is hard to get yourself up for a game, but it is disappointing that the ones who have been knocking on Sir Alex Ferguson's door asking why they are not in the team did not perform today.
"You look at Michael Carrick who was not around today - it showed you the value of him. He had a great game today without playing and I think people will appreciate what a good footballer he is.
"I think it tells it all when Sir Alex took off Anderson and Cleverley and leaves a 39-year-old on the pitch in Ryan Giggs. They are two young men and should still be going strong."
Fortunate
Despite Redknapp believing that Chelsea deserved the win, both he and fellow pundit Ray Wilkins admitted they were lucky to get their goal.
"I felt that Chelsea were always in control of that game and deserved it. They had a bit of fortune with the goal - both Ray and I felt it was a foul but it was the right scoreline."
Wilkins agrees but says that United did have the chance to win the ball back after a foul on Rooney: "Yes it was a foul on Rooney; the left foot of Ramires certainly catches Rooney's right foot. But saying that it is smack bang on the penalty box of Chelsea and from here there is 80 yards for them to go to put that ball in the back of the net.
"A lot of things happen - United get it back, then they give it away and are stretched because Chelsea have got numbers forward. So yes, United can consider themselves unfairly dealt with, but they should have done a lot better when they got the ball back."
No respect
Wilkins also commented on the red card saying you cannot kick out at a player but believes that David Luiz did not behave appropriately either.
"David Luiz has a terrible habit of slinging his elbow across people - if he got it higher he could have smashed Rafael in the face," explained Wilkins.
"He does it on numerous occasions and I am not surprised that someone has finally got the hump with him. We have this thing in football at the moment called respect - respect for your fellow professional. But he is lying on the floor knowing that he is about to get him a red card. If he got straight up off the floor it may have been a yellow card - but you can't be kicking people, it is a red card."
Magic of Mata
However the last word goes to Jamie who could not praise the magic of Mata enough: "I just love this little fella, I think he is an absolute football genius - he has the best first touch in the Premier League.
"I think he is a different class of player. He has played 60 games this year - played in the Olympics, the European Championships - you hear about players being tired but he just keeps on going on and on. Everything he does is just quality; he has such a great appreciation where people are on the pitch - just a lovely footballer."