Football Expert & Columnist
A Tyneside twist?
Jamie Redknapp says Newcastle can deny Man City and deliver another twist in the title race.
Last Updated: 28/05/12 9:28am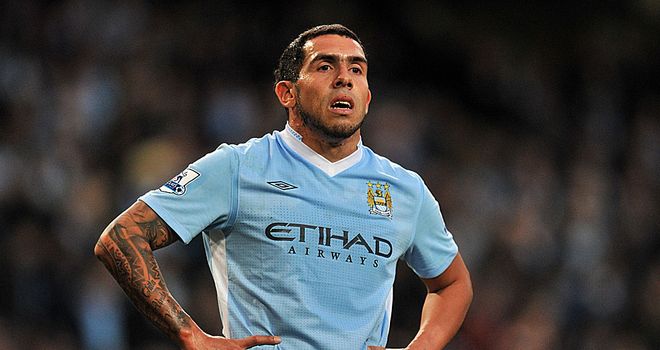 This is the craziest Premier League season ever - and it is about to get even better.
Manchester City may have celebrated a famous derby day victory on Monday but to think the title race is over would be so naive.
This weekend City travel to Newcastle before United take on Swansea hours later and what a Super Sunday it is going to be. United will be praying for another twist in the tail end of this thrilling season, and I can see one coming.
A lot of people are expecting City to go to Newcastle and come away with three points, and of course they could. But I don't think they will.
The match at the Sports Direct Arena could change the club's history forever - and that's just Newcastle. All the focus is on City, but this is also a massive game for Newcastle.
Victory could put them on course to reach the Champions League and in the position to launch a new era for the club, being able to attract and buy the best players to join some great assets that they already have.
It's Newcastle's last home game of the season and there'll be a great atmosphere there after beating Chelsea away - one of their best results of the season - and with the huge prize of Champions League football still on the cards after an extraordinary season. So do you think they'll lie down and let Man City beat them? I don't think so.
There has been a huge transformation at Newcastle this season. They changed their formation and are playing some great quick and incisive football with the likes of Hatem Ben Arfa, Yohan Cabaye and Papiss Cisse.
Ben Arfa is a bit of an enigma and can win you games just like that but there are so many players City will have to be wary of.
Inspiration
Ironically, it's been Carlos Tevez who has galvanised City's title charge.
When Mario Balotelli played against Arsenal there were simply too many players on the pitch who were passive and not working hard enough, but when Tevez came in against Norwich he was chasing lost causes and all of a sudden the likes of Sergio Aguero and Samir Nasri followed suit. It was infectious and inspiring.
The title is now in their hands and all you want is that opportunity. It will be fascinating to see how Roberto Mancini approaches the game because they can't be too open against a quick Newcastle side but, as United found out on Monday, staying deep can be very dangerous. Attack them and have no regrets must be City's policy.
A draw is no good for either team and with the attacking players in each side; this could be one of the games of the season. And I have a feeling that Newcastle will get something. I don't see them getting beaten.
United knew a draw against City would have been a good result and that was always the danger. I was so surprised Sir Alex Ferguson picked a team not to be beaten because, while you can see his aims, you just can't play for a draw. That is not the English mentality and the crowd demands you go forward.
And why would you go defensive when United were playing such good attacking football? They have been scoring goals and Wayne Rooney and Danny Welbeck were striking up such a promising partnership.
It gave City the initiative and although the goal came at a vital time, United were really poor and deserved to lose.
Timing
However, timing is everything. United will go into their match with Swansea already knowing City's result against Newcastle, and that will be crucial.
If City beat Newcastle the atmosphere will be flat as a pancake at Old Trafford. The United fans will know City will just have to beat QPR, who have been very poor away from home, and they will win the title.
That could filter through to the team and Swansea, who will have plenty of possession, could dominate the game, frustrate United and sneak a result.
But if Newcastle beat City, the atmosphere will be red hot. The fans will be buzzing and thinking they will win the title, which again will lift the United players massively. So there's no doubt that City's result will set the tone for the entire day.
If you want predictions, I think Newcastle will get a draw against City, 1-1, and then United will beat Swansea 3-1 to put them in pole position once again to win the title.
But given the season so far, nothing would surprise me.