A violation of team discipline has resulted in a six-month suspension for eight members of Mexico's Copa America squad.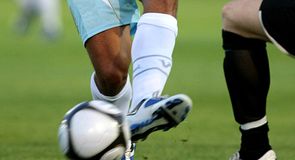 The players - Nestor Vidrio, Israel Jimenez, Jonathan dos Santos, Jorge Hernandez, David Cabrera, Marco Fabian, Javier Cortes and Nestor Calderon - were also each fined 50,000 Mexican pesos (£2,640).
Details of the incidents, which reportedly took place after Saturday's 1-0 Copa America warm-up win over Ecuador, have not been disclosed but the Mexican federation has revealed the players involved were sorry for their actions.
Mexico team director Hector Gonzalez Inarritu said: "We do not go into details. They violated the rules, violated a code of discipline, and we had to act.
Very painful
"The suspension is very painful for us, one week before starting the Copa America.
"The players confessed and are repentant. They have offered an apology to the fans, the team, coaching staff, the federation. I speak not of the facts (of what happened) but of the consequences."
Mexico kick off their Copa America campaign against Chile in San Juan next Monday.
The scandal is the latest to hit the Mexico national team after five members of their Concacaf Gold Cup squad were suspended in May after testing positive for clenbuterol.