No.19 Dream
As Manchester United brace themselves in the erudite words of their leader to 'knock Liverpool right off their perch' with a record 19th league title, their supporters have begun an online campaign to get Paul Hardcastle's song 19 to the top of the charts.
By Alex Dunn - Follow me on Twitter @skysportsaldunn
Last Updated: 10/05/11 4:48pm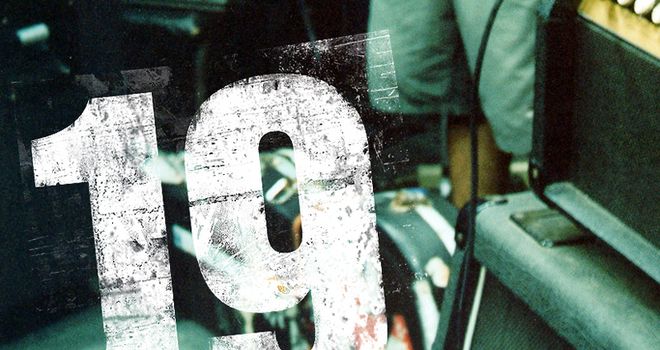 We haven't visited the Hit Parade since Tony Blackburn was Radio One's top pop picker but nonetheless we're confident Paul Hardcastle's single 19, first released in 1985 to highlight the age of the average soldier who fought in the Vietnam war, probably wouldn't have been causing Rihanna or that child with his hair on back to front too many sleepless nights were it not for the intervention of the Old Trafford faithful.
Given it's estimated just 30,000 downloads would take 19 to the top of the charts on Sunday it's got a fighting chance, especially if United can wrap up the title the day before at Blackburn.
Although he's a Chelsea fan Hardcastle is backing the bid as he contemplates a welcome but unexpected return to the charts: "I'm asking EMI to put proceeds to charity. I see it then as a good cause. Anyway, we [Chelsea] will have the title back in 2012.
"My twitter has exploded today. So the challenge to the MU fans is to get it back in the charts then, works for me."
Hardcastle's unexpected ascent up the charts has got us, well me (some of the office have to do proper work), thinking of what other football-related tunes could be unexpected hits were they to be reissued.
Have your say on our pop picks and offer your own suggestions by filling in the feedback below.
Arsenal: The Bottle, Paul Weller or Spend, Spend, Spend, The Slits
Aston Villa: No Need To Argue, The Cranberries
Birmingham City: Falling Down (the table), Muse
Blackburn Rovers: Too Much, Too Soon, Loverboy
Blackpool: Underdog (Save Me), Turin Breaks
Bolton Wanderers: Ghost Of A Chance, Edwyn Collins (Orange Juice)
Chelsea: Close But No Cigar, Weird Al Yankovic
Everton: Better Late Than Never, Cover Girls
Fulham: Steady, As She Goes, The Raconteurs
Liverpool: I'm Coming Home, Lionel Richie or Come Home, James
Manchester City: Money Changes Everything, Cyndi Lauper
Manchester United: 19, Paul Hardcastle
Newcastle United: Oh! Carol, Neil Sedaka
Stoke City: London Calling, The Clash
Sunderland: Whiskey Bent & Hell Bound, Hank Williams Jr
Tottenham: Almost But Not Quite There, Status Quo
West Bromwich Albion: Hats off to Roy, Led Zeppelin
West Ham United: The Only Way Is Up, Yazz
Wigan Athletic: Dear God, Please Help Me, Morrissey
Wolves: Exhuming McCarthy, REM
If you've got Spotify, listen to this playlist by clicking here