Football League Expert & Columnist
Promotion picture
Peter Beagrie assesses the runners and riders in the hunt for promotion from the Championship.
Last Updated: 19/03/12 11:47am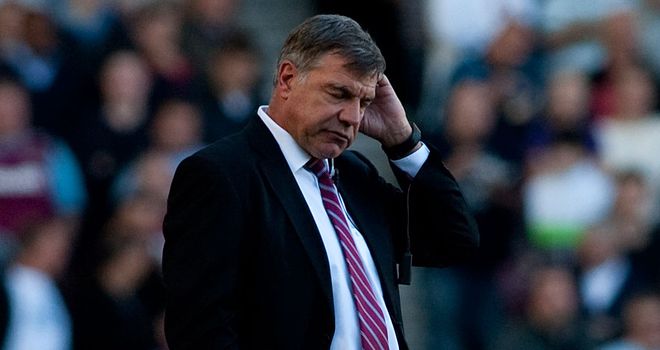 I think I would be among the majority when I say the automatic promotion places in the Championship will be filled by two of three teams at the end of the season.
For me it's between Southampton, Reading and West Ham for the automatic spots with seven more teams in the picture below them with a chance of making the play-offs.
There's three points between the top three and then a seven-point gap between West Ham in third and Middlesbrough in fourth. There's then just six points between Boro in fourth and Leeds in 10th.
So as we approach another crucial round of fixtures, let's take a look at the winners and losers in the top 10 from the last week...
1. Southampton (non mover)
Southampton have a 10-point lead over fourth-placed Middlesbrough, so I can't see them falling out of the top three. The big question is whether they will be able to hold off the challenge of West Ham and Reading to stay in the top two? They've got tough away fixtures against Millwall and Hull in the next two games and those matches could tell us a lot about the strength of their squad.
2. Reading (up one)
Any point is a good point at this stage of the season, as Reading proved with their draw at Doncaster. Their winning run came to an end, but the solitary point broke up the stranglehold that Southampton and West Ham have had on the top two places for much of the season. Alex Pearce's leveller could prove to be invaluable. They now face away fixtures against Barnsley and Peterborough.
3. West Ham (down one)
West Ham have a seven-point gap over Middlesbrough and I think that's too much for them to close, but there's no doubt Sam Allardyce's men have had a little bit of a wobble of late. They now have to play against a rejuvenated Leeds and then they face a pivotal game against Middlesbrough live on Sky Sports next Tuesday. It's too early to say that's a defining game because there's so many points still to play for, but it will have a huge bearing on their finishing position.
4. Middlesbrough (non mover)
I can't see Middlesbrough catching third-placed West Ham, but they have a massive opportunity in Tuesday's live fixture against the Hammers. I'll be at that game and I'm really looking forward to it because it will hold the key to Tony Mowbray's lingering hopes of securing an automatic promotion spot.
5. Brighton (up two)
Brighton are one of the sides that have benefitted the most in the last seven days and remain unbeaten in the league in 2012. Gus Poyet has gone on record and said "why can't Brighton be a Premier League club?" I like to see managers who aren't fearful of coming out and noting their ambition because it means he believes in his players. There's a lot of optimism and spirit there and it would be amazing to see the AMEX Stadium grace the Premier League. After Burnley and Blackpool they could be the next letter 'B' minnow to do it.
6. Hull (up three)
It's been a good week for Hull, who battered Cardiff, and it was particularly pleasing to see Aaron McLean used down the middle instead of out wide. Nick Barmby has seen in that game that he's not a wideman and his pace and power are better used down the middle. He played in his favourite position and that was a big win for Hull.
7. Cardiff (up one)
As I said last week, Cardiff need to regroup and refocus following their run to the Carling Cup final. Malky Mackay's side looked to have done just that with a win over Bristol City live on Sky Sports last Saturday, but a 3-0 home defeat to rampant Hull in midweek has damaged their hopes. They have home games against Burnley and Coventry this week and will be looking for a maximum points haul.
8. Birmingham (down two)
Chris Hughton's side were one of the biggest losers of the week. It was a case of Midlands misadventure for them in the 3-1 away defeat to Leicester and then they only managed a draw away to Coventry. They would have expected to take at least four points out of that, so just one point out of six has seen them spiral down the table.
9. Blackpool (down four)
When you play two games in quick proximity it's imperative to get points on the board because it's so easy to drop out. Blackpool suffered back-to-back defeats against Peterborough and Derby, which were two tough games. I was fearful for them against Peterborough because they're an expansive side who can hit you on the break - and that was the case. The 2-1 defeat to Derby then saw them tumble out of the play-off places.
10. Leeds (non mover)
I am drawing the line beneath Leeds and in my eyes they are the lowest-placed team who can get in the play-offs following their win over Middlesbrough. Leicester are in 11th and while I admire their attacking talents and their creativity in midfield, I think they've been poor defensively this year. Also they have been unable to put together a string of results on a consistent basis. I'm not convinced Leicester can launch an onslaught on the play-offs because the teams above them are more consistent.
Nott to be sniffed at
I'm sure lots of people thought the vidiprinter had broken when the half-time score came through from Charlton last Saturday. You'd never have thought Notts County would be 4-0 up away to the runaway League One leaders. That was a real freak scoreline and they managed to hang on for a 4-2 win. It shows that if you aren't fully focused then football can bite you on the backside, but I still can't see Charlton falling out of the automatic promotion spots. Then again, I wouldn't have predicted their last couple of results either!
Keith Curle deserves a mention for the magnificent job he is doing at Notts County.
It was a shock to see Martin Allen lose his job there in February, but Curle has made a huge difference. I'm sure he was given an insight into the club by his former boss Neil Warnock too, who enjoyed plenty of good times there. Curle has gone out as a manager on his own again and that shows his sense of ambition. The Charlton win was the fifth victory of his tenure so far and this has been a change for the better for the club because they've come from nowhere to find themselves in a play-off spot. What was looking like a season of mediocrity could turn into an exciting one for the fans.
Golden Gulls
Torquay have only recently come back into the league and were very disappointed to lose out to Stevenage in the League Two play-off final at Old Trafford last summer. They lost Paul Buckle to Bristol Rovers but despite the negativity at the start of the season they have shown plenty of strength and resolve to get into second place. They're sandwiched between Swindon and Shrewsbury, who have many more resources, but Torquay have a mixture of young and old players with a great attitude. If the season ended now they'd be absolutely delighted.