Football League Expert & Columnist
Southern comforts
What a week on the South Coast! Peter Beagrie hails great starts for Brighton and Southampton.
Last Updated: 11/08/11 3:36pm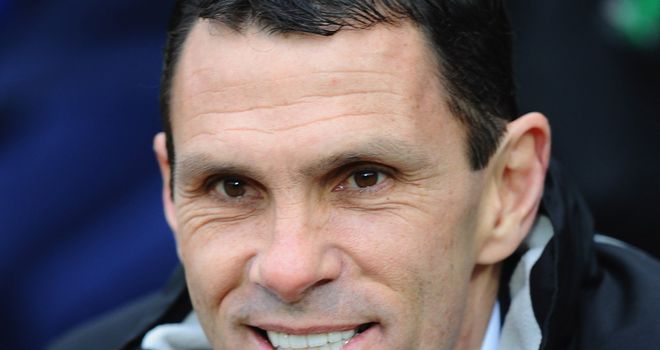 There must be something in the water on the South Coast because Brighton and Southampton have started off the season fantastically well.
They might not have been among the favourites in the Championship, but I fully expect both of them to stay up comfortably after their promotions from League One.
It's the dawn of a new era for Brighton in their 22,000-capacity American Express Community Stadium and it couldn't come too soon after so many nomadic years.
The days of sharing with Gillingham and playing at the Withdean Stadium are over and they have put down roots at an impressive - and permanent - new home.
The ground is in an area of outstanding beauty and no doubt that's how the fans will have viewed their opening win over Doncaster and the midweek Carling Cup success against Gillingham.
I have tremendous respect for the man who has taken charge of the Brighton revolution, Gus Poyet, who is a very knowledgeable and very funny guy.
He's been there and done it, but unlike many managers his demeanour has not changed since moving into coaching and as a result he has a strong link with his players. That's his great strength.
It obviously took a little bit of his genius to convince Craig Mackail-Smith to go there instead of West Ham. He's their trophy signing and I assume his head was turned by the prospect of regular football and service from players such as Tresor LuaLua and Will Buckley.
In fact, Buckley himself hit two goals on his debut and it was imperative for them to start with a win. When Southampton first moved to St Mary's it was a bit of a white elephant and it took a relegation before they were able to establish themselves.
Two early wins will now fill the Seagulls with belief.
Not to be outdone, Southampton also kicked off with two victories, beating Leeds in the league and Torquay in the cup.
They boast talent up front and out wide that will be the envy of the whole division. Alex Oxlade-Chamberlain may have departed for Arsenal, but the star of their show is Adam Lallana - and that's been the case for the last couple of seasons.
I've been a fan of his for many years. Not only is he a tremendous footballer, but he's also very bright. He is building his career in stages by doing well in League One and then moving up to the Championship.
I have no doubt he will get to the Premier League as well, especially after watching his virtuoso performance against Leeds.
So nobody will look forward to visiting the South Coast this year. Not only is it a long trip down there, but both Brighton and Southampton boast teams to fill you with dread!
What else we learned this week
Posh-ibilities... Things may be different for the other promoted side, Peterborough United, who don't have the momentum of Brighton or the strength in depth of Southampton. It may be a struggle for them after the departure of both Mackail-Smith and Aaron McLean, but they had a great start against Palace. A lot will depend on how they defend.
Not Donny's day... Rovers had two strikers carried off against Brighton and could be without Billy Sharp for a couple of months. They've just resisted £2million for him from Ipswich, which shows how important he is.
Different season, same old Leeds... defensive frailties were evident in the defeat to Southampton and then again in the narrow 3-2 win over Bradford.
Long goodbye... Reading have just lost Shane Long to West Brom, which will really hinder their hopes. Sometimes it's not a case of who you bring in, but who you hold onto.
The fickle hand of fate... Mathieu Manset must have thought he'd warm the bench at Reading, but after two debut goals and the sale of Long he could now be their main striker. What a difference a few days make!
Cost of the Cup... Well done to the giantkillers, but from a financial point of view the likes of Coventry, Derby, Portsmouth and Hull could ill afford to go out of the Carling Cup so early.
Relegation hangovers... We saw opening defeats for West Ham and Birmingham and I wonder what the attitude of some of the players is like. I'm sure both managers would like to make a few signings and change the dynamic in their dressing rooms.
Opportunity Fox... Sven-Goran Eriksson has assembled an incredible array of attacking talent over the summer, so who scores the winning goal against Coventry? Little-known right-back Lee Peltier!
The full English... Who'd have thought we'd have two former England managers in the Championship? And over at West Ham there's another who certainly thought he should have been one!