Down time
It won't be a good weekend for fans of Spurs, Stoke, Villa, Wigan or Sunderland, says Paul Merson.
Last Updated: 19/04/13 8:26am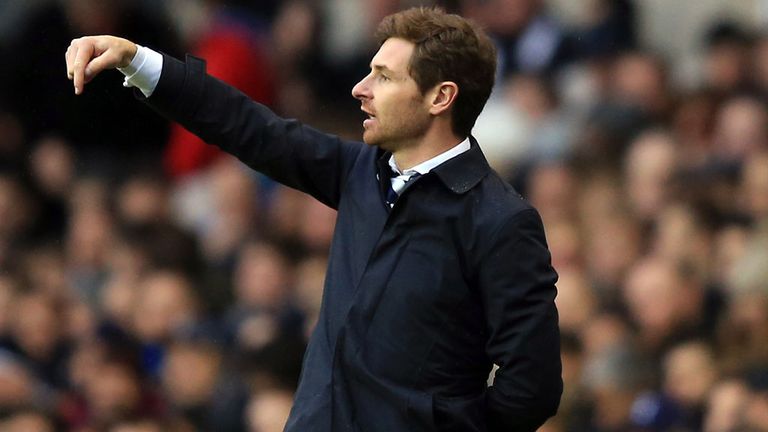 As ever, you can follow all the Premier League action this weekend on Sky Sports.
We asked Soccer Saturday expert Paul Merson to look at the fixtures and give us his verdict on where the games will be won and lost.
Every week he'll be here on skysports.com to share his views on who he expects to be the winners and losers of the weekend.
So read on for his shouts and don't forget to let us know your views via the comments box...
Ford Super Sunday: Tottenham v Man City
1pm, Sun, Sky Sports 1 HD
Is Gareth Bale going to be fit? Is Aaron Lennon going to be fit? Tottenham might have had more than a week off, but if those two don't play then I just can't see them winning.
Man City may not have been very good against Wigan on Wednesday night, but in the first half of the FA Cup semi-final and in the game against Man United at Old Trafford they were absolutely outstanding.
They've got no chance of winning the title, but they know they can cut the gap to 10 points if they win this one. It's important that they keep going in case we get the biggest collapse of all time from Man United.
Remember, if Man City click then they're as good as anybody and I just don't see Tottenham winning, especially if their key players aren't available.
I personally think Tottenham are going to struggle to catch Arsenal. I expect Arsenal to win and Tottenham to lose this week and if the results go the way I expect them to then that could be it.
I know they have a game in hand... but that's against Chelsea. Will Tottenham get in the top four? Not for me at the moment.
PAUL PREDICTS: 1-2
Ford Super Sunday: Liverpool v Chelsea
3.30pm, Sun, Sky Sports 1 HD
Chelsea have got hard games coming up against Everton, Tottenham and Man United before the end of the season, and this will be another very tough one for them.
They got a big result away to Fulham in midweek. I expected them to find it hard at Craven Cottage and they blew Fulham away to be fair. Things could change, but at the moment they look like they're on course for the top four
Liverpool drew 0-0 at Reading last week, but I don't think I've seen a goalkeeper play as well as Alex McCarthy did in that game. It could have been 10-0, but for the unbelievable saves he made.
I find that if Liverpool don't score an early goal they tend to struggle, as we saw against Reading and West Ham. They need Luis Suarez and Steven Gerrard to get on top of Chelsea early.
This a very hard game for Chelsea and I think they would settle for a draw. A point is a point in the race against Arsenal and Tottenham.
PAUL PREDICTS: 1-1
Ford Monday Night Football: Man Utd v Aston Villa
7pm, Mon, Sky Sports 1 HD
Aston Villa have got several big games coming up before the end of the season and this is probably one of those games that they would write off.
If they get a point at Old Trafford then it will be an absolute bonus, but I don't think they'll have looked to get something from this game when the fixtures came out at the start of the season.
To give them their due, they give it a go wherever they go. They won't park the bus, but even though Man United haven't been playing great likely I can't see anything but a home win.
They found it hard to cope with Andy Carroll on Wednesday night, but it's different when they're playing at home. I can't see Aston Villa troubling them in the same way.
They could get a goal, but I've got to go for Man United.
PAUL PREDICTS: 3-1
Fulham v Arsenal
PAUL PREDICTS: 1-3
Earlier in the week I'd have said this would be a difficult game for Arsenal, but Chelsea steamrollered Fulham on Wednesday night and I think Arsenal will do the same. Arsenal played well against Everton and even though it was 0-0 it was a good match. If Arsenal win this it will put severe pressure on Tottenham and Chelsea on Sunday.
Norwich v Reading
PAUL PREDICTS: 2-1
This is a game that Norwich will have highlighted over the last five weeks as one they have to win. If they lose to Reading at home then they could be the team to go down, they really could. They did well at Arsenal last week and if their final pass had been a bit better at 1-0 then they might have been able to get a second. Reading got well beat by Southampton and could easily have been battered by Liverpool, so Norwich should win if they can handle the pressure.
QPR v Stoke
PAUL PREDICTS: 1-0
Stoke need to get something out of this game just to stop the rot. They are getting dragged into it and it will only take a fluke result from Wigan or Villa and they're gone. QPR looked like a team that is going down in the second half against Everton, but they played very well in the first 40 minutes. They will make it hard for Stoke and I don't see them losing this game, especially when you look at Stoke's away record.
Sunderland v Everton
PAUL PREDICTS: 1-2
This will be a good game. Both teams have had good weeks, especially Sunderland who put three worldy goals past Newcastle last Sunday. However, I still think Everton will win this. Everybody in the country underestimates them and they are a really good football team, as they showed against Arsenal. It'll be a big ask to finish in the top four, though.
Swansea v Southampton
PAUL PREDICTS: 2-2
If Southampton win this game they will go level on points with Swansea, which would have sounded like madness a few weeks ago. This should be a good game because both teams will play football and Swansea will build from the back, which might suit Southampton's pressing game (they struggle when teams get the ball forward quickly). I'm going to go for a draw and I think there will be a lot of goals and a lot of action.
West Brom v Newcastle
PAUL PREDICTS: 2-1
Newcastle had a shocking result against Sunderland and it will take them a while to get over being well beaten at home in a local derby. It will really hurt and it will be hard to pick themselves up against a team that are flying along. I think West Brom will win and leave Alan Pardew looking nervously at the teams below them, especially Wigan.
West Ham v Wigan
PAUL PREDICTS: 2-1
Once again, all the teams at the bottom will be looking at Wigan's result. It's hard to predict what you're going to get from them though. A draw at Man City would have been a great result for them and they need to keep in touch with Aston Villa until the last day of the season when they play them at home. However, I think West Ham looked very good against Man United and if they play like that again I don't see how Wigan can live with them, especially Carroll.