A Royal thrashing
Merse tips big defeats for Reading and Southampton, but key wins for Arsenal, Chelsea and Sunderland.
Last Updated: 04/04/13 11:59am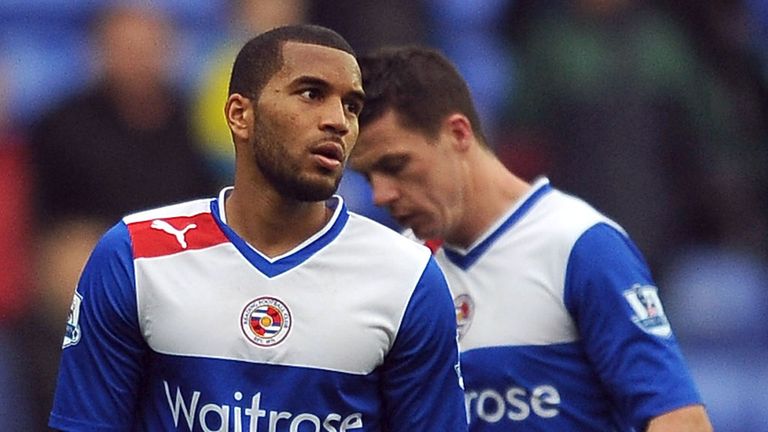 As ever, you can follow all the Premier League action this weekend on Sky Sports.
We asked Soccer Saturday expert Paul Merson to look at the fixtures and give us his verdict on where the games will be won and lost.
Every week he'll be here on skysports.com to share his views on who he expects to be the winners and losers of the weekend.
So read on for his shouts and don't forget to let us know your views via the comments box...
Ford Football Special: Everton v Man City
12pm, Sat, Sky Sports 2 HD & Sky 3D
Three weeks ago Man City would have seen this as a really hard game, but you don't know what you're going to get with Everton at the moment.
They didn't play well against Wigan last week and a mad three minutes got them knocked out of the FA Cup. Home advantage is huge in an FA Cup quarter-final and they would have been drawn against Millwall in the semi-final, so that was a big game and a big disappointment.
I think a bit of tiredness has crept into Everton now. They've had to play well every week to be where they are in the table and a lot of players have played a lot of minutes. Their confidence will be shattered after last week's result and the players got a bit of stick off the fans for that display.
I don't think a draw is much good to Everton and Man City also need to win every football match to try and put some pressure on Man United. They could get a boost psychologically if they win this game as they'll go nine points behind, at least for a little while.
Even if Man City win every game I can't see them catching up because Man United's run-in is much better, but they've got to give it a go.
However, I still see Goodison Park as a tough place to visit and I'm struggling to split the teams.
PAUL PREDICTS: 1-1
Ford Super Sunday: Sunderland v Norwich
1pm, Sun, Sky Sports 1 HD
I watched Sunderland play QPR on Soccer Saturday last week and they weren't very good, to put it mildly.
After they scored the first goal I can't remember Rob Green making a save and I had to check the team sheet after about 40 minutes to make sure Danny Graham was actually playing.
They need to win this game to make sure they get away from the relegation picture. I think they need five more points and they'll have highlighted this game as a chance to get three. They're on 30 points now and if they can't win two of their last nine then they're bound to get relegated.
Sunderland had a shocking start in the Premier League this season and have always been around the bottom half because they're not the sort of team to put a string of wins together, but I think this is a nice game for them.
Norwich got well beaten at Man United and missed an unbelievable chance to beat Southampton (even though that last-minute penalty should never have been given). They would have definitely been ok had that gone in, but they do need to pick up a few more points.
However, I expect Sunderland to win this... but if they don't then they'll be struggling.
PAUL PREDICTS: 2-0
Ford Super Sunday: Wigan v Newcastle
3.30pm, Sun, Sky Sports 1 HD
PAUL PREDICTS: Wigan are a nightmare for a pundit because you don't know what you're going to get with them.
They went to Reading and won 3-0, then they lost 4-0 at home to Liverpool and then they went and thrashed Everton 3-0. They are an absolute bag of Revels.
They'll be on a high after last week, the fans will be looking forward to Wembley and the cup run should breed confidence. I think it will help them in their battle to stay up, rather than distract them.
As for Newcastle, they've had two massive late results in the last week, scoring injury-time winners against Stoke and Anzhi Makhachkala. It's hard work playing on Thursdays and Sundays and it was huge for them to pick up three points in the Stoke game.
Can Wigan beat them? Of course they can, especially after the hard games that Newcastle have just had. The last two weeks will have drained the Newcastle players.
But you don't know which Wigan will turn up. I'll go for a draw, but I wouldn't be surprised if they won 3-0... or lost 4-0!
PAUL PREDICTS: 2-2
Aston Villa v QPR
PAUL PREDICTS: 1-1
Harry Redknapp has said QPR needed back-to-back wins if they were to stay up - and that's what they've just done - but if they lose this they'll be in a worse position than they were two weeks ago. I think a draw would be a great result for them here because a Villa win would put them on 30 points and it could be a case of "see you later" for them. Chris Samba should be able to cope with Christian Benteke and I think it will be a draw because there's too much at stake in this game.
Southampton v Liverpool
PAUL PREDICTS: 1-3
I'm doing this game on Soccer Saturday with Tiss on one side of me and Thommo on the other, so that should be interesting! Southampton have got some nice home games coming up, but I fear for them because they've only won one game under this manager and the honeymoon period is over. This stage of the season is tiring for teams down the bottom and this closing-down game he has introduced isn't helping the players. They won't be able to live with Luis Suarez and I don't see anything but a Liverpool win.
Stoke v West Brom
PAUL PREDICTS: 1-0
PAUL PREDICTS: 1-0
Stoke are so poor away from home and that has put lots of pressure on their home games and they need to win this one. I don't know if teams are getting used to how they play, but they've looked tired and jaded to me. They could have done with a nice cup run and they were unlucky to draw Man City, but I see them getting a narrow home win this week.
Swansea v Arsenal
PAUL PREDICTS: 1-2
For me, if Arsenal win this then they will finish fourth. Their fixture list is phenomenal and this is probably their hardest game, apart from Man United at home. They had to make sure they weren't embarrassed in Munich and they managed to beat a Bayern team that doesn't lose many or concede many. A trip to the Liberty Stadium is a tough game too and a draw is no good for them, so I've got to go for an Arsenal win.
Man Utd v Reading
PAUL PREDICTS: 5-0
I'm giving Reading no chance here. The sacking of Brian McDermott was shocking and I think the players will be devastated by it. Nobody will be queuing up to take the job before they play Man United and Arsenal and they could almost be down after those games if other results go against them. I think it was a terrible, terrible decision by the board and I think they'll majorly pay for it on Saturday.
Tottenham v Fulham
PAUL PREDICTS: 3-1
Tottenham have conceded seven goals in two games - are we seeing the usual slide from them? They should have got at least a draw at Liverpool and, for the first time, you could say Andre Villas-Boas got his tactics wrong in the game against Inter Milan. He tried to kill the tie off and score a goal and they were too open. But if there's any team you want to be playing at home on Sunday, it's Fulham because they won't kick you off the park and they're not very good away from home. Spurs might be having a little wobble, but I think this is a nice game for them.
Chelsea v West Ham
PAUL PREDICTS: 3-0
Arsenal could be two points behind Chelsea when this game kicks off, so it's important for them to win this. I fancy them to finish in the top four, but they badly need three points here with so many cup games coming up between now and the end of the season. West Ham beat Chelsea earlier in the season and got a good win at Stoke, but I've got to go for a home win here.