After the disaster
Merse says Arsenal will struggle to recover from Sunday's meltdown for the North London derby.
Last Updated: 20/04/11 8:08am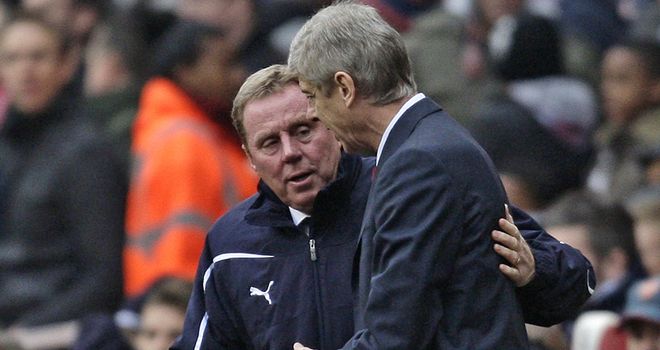 How do Arsenal recover from their meltdown against Liverpool? I don't think they do.
If they had won that game they would have put Manchester United under real pressure, but once again they shot themselves in the foot and as far as I'm concerned, their title hopes are over.
They only have themselves to blame as well because the way they played after they scored was an absolute shambles; as soon as Robin van Persie converted their penalty, everything was wrong.
Dirk Kuyt's attempt to score from the kick-off was going miles over the bar, so why did Wojciech Szczęsny catch it? He should have let the ball sail harmlessly behind, took his time retrieving it, put the ball down and frittered time away.
And to make matters worse, he then boots it up the pitch, when he would have been better of waiting 10 or 20 seconds and rolling it out to the full-back to begin a period of keep ball.
And then of course, you have Emmanuel Eboue's ridiculous challenge on Lucas that won Liverpool their penalty. It was absolutely brainless and it frustrates me so much.
They just haven't got a talker. When Jens Lehmann played against Blackpool, the players said he was like their on-field manager, barking instructions and organising everything.
They need someone like that who plays regularly, but they've got nobody - and as long as Arsene Wenger fails to address that, they won't win anything of any note.
Wenger blamed everybody on Sunday but his team - and all of his complaints were unfounded. How he doesn't think Liverpool deserved a penalty is beyond me and as for moaning about the length of stoppage time, that was ridiculous.
The eight initial minutes was only a minimum and with Arsenal getting a penalty, scoring it and then celebrating, the referee had to add more time on. Nobody cost Arsenal that game but themselves.
Perfect
I really don't know how you are going to get Arsenal up for this game; it's a perfect time for Totttenham to play them. Spurs have had a week off, while Arsenal have just had an absolute disaster at Liverpool. The home side have a great chance.
Tottenham, of course, still have ideas of finishing in the top four. They have a hard run-in - they still have to go to Manchester City, Chelsea and Liverpool - but that could work in their favour as it's all in their own hands.
If they keep on winning their games, they will finish fourth. It's different if you're playing the bottom six in the league. You can win all your games and still not get in because those around you have also won.
Arsenal will have to be wary of Gareth Bale - but I still don't think it was the right call to name him PFA Player of the Year. For me, it should be an end-of-the-season thing; that's when you really see who makes a difference.
And over the course of the whole campaign, I just feel someone like Scott Parker should have won it. He has carried West Ham all year long; they can't win without him and if he wasn't at the club they would have been already relegated. That's what Player of the Year is about.
If Tottenham are to regularly challenge for the top four - or even the title - I think they need a new 'keeper. Heurelho Gomes seems like a lovely bloke, but he makes big rickets in big games - as we saw against Real Madrid last week. He doesn't make them when they are 3-0 down, he makes them at 0-0.
He's a great shot stopper but then every 'keeper in the Premier League is. The thing that sets you apart is your ability to make world-class saves when you've had nothing to do for 80 minutes. That's what Edwin van der Sar and Petr Cech have in their locker, and what Gomes doesn't.
Still, I don't see him being on the losing side against Arsenal.
PAUL'S PREDICTION

DRAW - Both teams have to win so it should be a really good game to watch. I think Tottenham have a real chance after what happened to Arsenal on Sunday, but I'll say it will end 2-2.


MERSON'S MAGIC MAN

RAFAEL VAN DER VAART - Arsenal have to stop him from playing, because if they don't they will have a real problem. There's got to be a lot of managers sitting down thinking 'Why didn't I sign him?', especially for £8million. That's a steal in this day and age.