Sky Bet
Loading Market ...
If England can escape from a tough group at the World Cup, most fans could be forgiven for feeling that an exit for Roy Hodgson's team via the dreaded penalty shootout will be looming large.
England have been beaten on spot-kicks in three of their last four appearances at major international tournaments. 
Indeed, you have to go all the way back to Euro '96 on home soil against Spain for their last victory in a shootout but even then they were eliminated in the next round, on penalties, by Germany.
England's most recent exit on spot-kicks came at Euro 2012 at the hands of Italy, the side they will face again on Friday night in their World Cup opener, when Ashleys Young and Cole failed to convert.
Goalkeeper Joe Hart had also been unable to save the day in that quarter-final two years ago, however, all is not doom and gloom should England once more face the prospect of penalties this summer.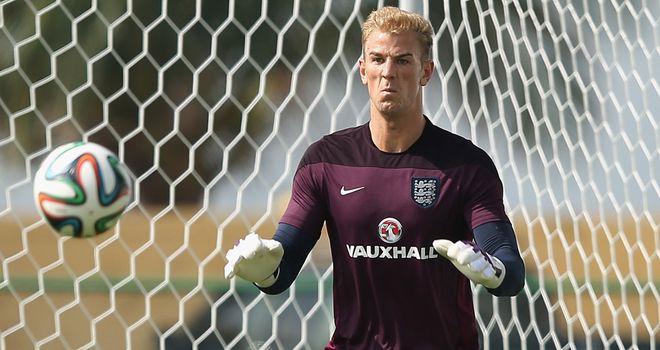 New research, in association with Gillette, conducted by professor Mark Williams at Brunel University has found Hart could be the hero when the lines between success and failure come down to milliseconds.
The study has discovered the England and Manchester City No.1 has a skill to anticipate the ball's direction before it has even been kicked by the penalty-taker, and not just by chance but accuracy levels at more than than 70 per cent and more than 80 msec prior to the ball being struck. 
To emphasise Hart's special ability at picking up those early clues and reading his opponents' actions, compare his scores to that of a lesser-skilled player and the anticipation success level will be down at 52%.
Hart said: "Penalties are an area of my game I work on regularly, as my ability to anticipate the ball early could give us that millisecond margin that makes the difference between winning or losing."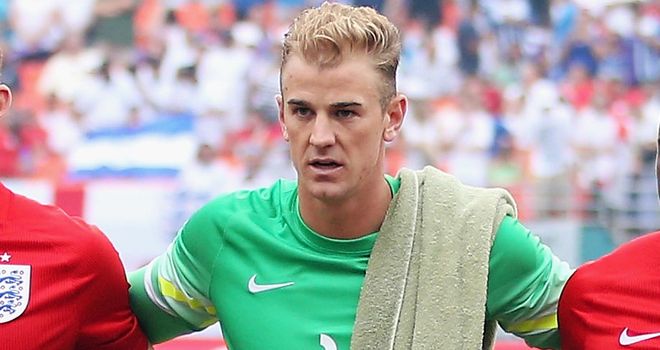 Following Williams' work with the Football Association and professional players internationally, the professor points out the significance of Hart's anticipation skills in allowing him to predict early what an opponent will do in any situation on the pitch. 
Williams said: "As a result of his extensive exposure to training and match play, Joe Hart has developed high-refined perceptual and cognitive skills that enable him to anticipate what an opponent will do ahead of the act itself. 
"His visual system is finely attuned to picking up information from the bodily movements of an opponent as well as the penalty-taker's preferred tendencies for kick placement."
And, finally, to give England even more confidence, Hart's boyhood coach, Dave Timmins, concluded this is an ability which the goalkeeper has demonstrated throughout the years.
Timmins said: "From a young age, Joe always demonstrated a special talent and ability in goal, especially during penalties. 
"An important part of his early and continued development was anticipation and movement training to read his opponent before the ball was struck. This has helped to make him the successful goalkeeper he is today."
Just like football, in shaving, a millimetre makes all the difference. That's why Gillette's precision engineering is honed to the finest detail to deliver its best shave yet. Visit www.facebook.com/gilletteuk