Former Manchester United goalkeeper Peter Schmeichel has rubbished speculation that Wayne Rooney's recent problems could spark the end of his Old Trafford career.
The England international was dropped to the bench for Saturday's clash with Fulham and then suffered a nasty injury when he came on in the second half of United's 3-2 home victory.
The nasty gash to his right thigh is set to sideline Rooney for at least a month and has added fuel to newspaper speculation suggesting Sir Alex Ferguson is ready to sell the striker due to concerns over his fitness levels.
Ferguson has a reputation for acting ruthlessly in letting star players leave, with David Beckham, Roy Keane and Jaap Stam prime examples, but Schmeichel insists there is nothing to the gossip over Rooney's future.
"We are looking at the papers and I think people are jumping to conclusions too quickly. They are adding two and two up to five," he told Soccer Extra.
"We can't forget that Rooney was at the Euros, he's not been on tour - a lot of the players who were at the Euros have not been on their respective teams' tours. They have come in late and have not had the four weeks that most of the players have from pre-season.
"So you are bound to have players who are not hitting top form at the beginning of the season. I read nothing into him starting on the bench (against Fulham).
"He has started Rooney on the bench before and I am not reading anything else into that other than Wayne needed a bit more time than others to get into the season."
Schmeichel also gave his views on a number of other topics, including:
David De Gea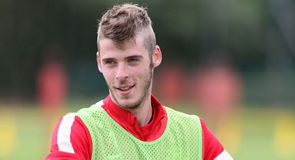 "I have absolutely no problem with the shot stopping. I think he has improved on crosses as well. He is coming for the right things. He is a different kind of goalkeeper than what people think goalkeepers in this country should be like.
"But when you look at the Premier League now you don't have a lot of goalkeepers who come for a lot of crosses. That has changed in the last couple of years. They are now all very good with their feet.
"To recover from what he experienced in his first four months, I would say yes (he has mentality). At 20 years of age every time you see a newspaper you are in there and every time you see that newspaper it is not good; to recover from that is one of the things I am very happy with and from that I know he is mentally strong enough."
Man City's spending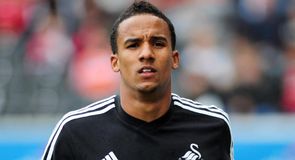 "They have got a lot of players there and I don't understand why Roberto Mancini needs more players; they have a fantastic squad. You have to build on what you have and you can't bring new players in all the time as it will upset the dressing room.
"They will feel they have done exceptionally well by winning the title. They looked to be out of it, but they stuck to it and got back; that is strength that you cannot buy and the players have shown that they have got that. I just think that bringing in more players will make the current players question themselves.
"They just need to do build on what they have done and add one or two players. However, Scott Sinclair looks likely to joing them this week and he will be a good addition. He is probably not going to be in Mancini's best XI but he is going to do a fantastic job when he gets the opportunity and will not upset any of the players."
Joining Man City in the latter years of his career
"What you have to remember is that Man City were promoted for the second year running, coming from League One. My idea was that I would go into management and carry on in football. Kevin Keegan was a buy and if anyone came close to Sir Alex Ferguson and Arsene Wenger that was him. I really wanted to see how he worked.
"I had a family that had grown up in Manchester and we wanted our kids to finish school there. So in a way it was convenient. If the club had been at the level where Man City are today there would have been absolutely no way that I would have done that."