Roy wary of Brazil 'logistics'
England boss Hodgson concerned by climate and team facilities
Last Updated: August 24, 2012 2:10pm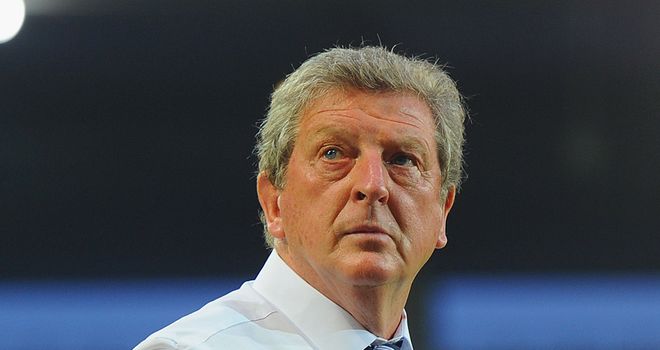 Roy Hodgson: Aiming to lead England to the 2014 World Cup in Brazil
Football Betting

Football Betting

£10 Free Bet
England manager Roy Hodgson has warned of the "enormous logistical problems" facing teams who qualify for the 2014 World Cup in Brazil.
Hodgson welcomed the added "spice" of the tournament being hosted by the five-times winners, but also voiced concerns about the country's climate and facilities for competing nations.
England begin their World Cup qualification campaign with a double header against Group H rivals Moldova and Ukraine next month.
But Hodgson, who revealed he has scouted potential bases in Rio, Sao Paulo and Belo Horizonte, is already thinking ahead.
Problem
"The fact that it's Brazil, we can't deny, adds some spice to this tournament because it is such a major footballing power. "
Roy Hodgson Quotes of the week
"They have got a major logistical problem on their hands," he said. "It's a vast country. I don't think we realise quite how vast.
"There's going to be enormous difficulties for the teams that qualify, according to where they are drawn.
"You've got to remember it's the Brazilian winter, so it's not going to be a particularly sunbathing time unless you happen to find yourself in Rio.
"If you're down in Port Alegre you are going to need a fur coat because it snows and temperatures reach single figures - maybe even sometimes lower.
"And if you find yourself in Manaus then you won't be sunbathing but you find 45/50 degrees of heat, and plenty of mosquitos as well being near the Amazon jungle."
Hodgson also revealed his worries over the quality of team facilities, with Brazil's World Cup organising committee and FIFA bosses yet to make a definite decision about hotel and training ground pairings.
Spice
"You don't really want to be necessarily choosing a hotel with a training venue you don't like and vice-versa," he said.
"The type of hotels that you're likely to stay in won't be the sort of hotels that national teams like to stay in, where you can essentially commandeer a hotel and fashion it to your requirements.
"It will be very difficult to get the type of privacy that national teams prefer, if they can get it, when they go to major tournaments."
But he added: "The fact that it's Brazil, we can't deny, adds some spice to this tournament because it is such a major footballing power.
"It is a country totally dominated by football. They are also known for their carnivals and party atmosphere.
"The fans are going to be keener to go to Brazil than perhaps other countries that are chosen to be a World Cup venue."