Hurry back, Harry
Jeff Stelling hopes Harry Redknapp makes a swift return to management after his departure from Spurs.
Last Updated: 15/06/12 10:48am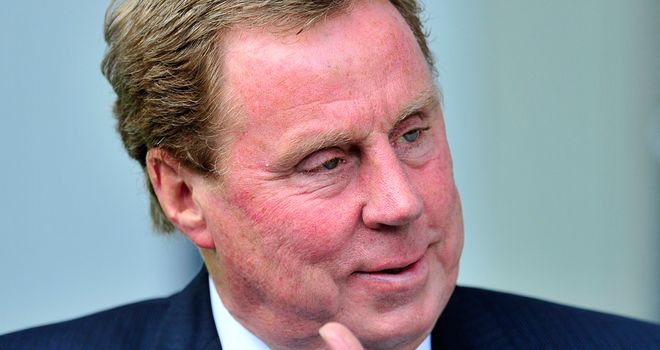 I was shocked and disappointed to hear that Harry Redknapp had left Tottenham.
I was lucky enough to be at the San Siro when Spurs beat AC Milan in the last-16 of the Champions League the February before last. It was an incredible night and terrific to share it with them.
That was just one highlight of Harry's four-year spell at the club - one he has left in a far better state than he found it in 2008.
It's well-known that Spurs were bottom of the Premier League at the time but last season they finished one point off third place.
Quite simply, Harry did a fantastic job at the Lane - with a win-rate of over 50 per cent in all competitions he's Spurs' most successful manager since Bill Nicholson.
Harry says he isn't one for sitting at home and I certainly hope we haven't seen the last of him because he is one of the great characters of our game.
Forget what people say; he knows the game inside-out, is tactically astute and more than capable of doing some great business in the transfer market - the signings of Scott Parker (around £5m) and Emmanuel Adebayor (free) being two of the more recent examples.
Wherever he ends up he'll do a brilliant job.
Future
In some respects, though, Harry's departure isn't as surprising as it first felt.
It's well-documented that he had issues with chairman Daniel Levy - and also owner Joe Lewis for that matter - and that it could end this way.
But any on-going negotiations weren't just about Harry's future, they concerned the future of the club as a whole.
The feeling is that there'd be no funds to spend on new players if Spurs didn't qualify for next season's Champions League.
That would have concerned Harry and I suspect he fought that corner.
So when Chelsea won the title and forced Spurs to settle for Europa League football, the dye had effectively been cast.
That's the key factor in all this, I think, rather than the substantial speculation linking Harry to the England job at such a crucial period of the season.
Nobody in their right mind could blame Harry for wanting the England job - you'd have to be very narrow-minded and short-sighted to deprive him of the opportunity - but that wasn't the decisive matter in all this.
Popular
Naturally a whole host of names have been mentioned as potential successors to Harry, with David Moyes, Roberto Martinez and Andre Villas-Boas leading the field.
In some respects I find all the talk a little distasteful, coming so soon after Harry's exit, but if Lewis wants a young, modern-thinking manager, he might take a look at Gus Poyet.
With his Spurs connections I'm sure Gus would be massively popular with the fans and his work at Brighton has certainly put him on the radar.
I know the bookmakers don't consider him to be a candidate but Spurs could do a lot worse.