Another wake-up call
Jeff Stelling says tired referees need more help and has fresh fears for sleeping giants Leeds.
Last Updated: 02/02/12 1:01pm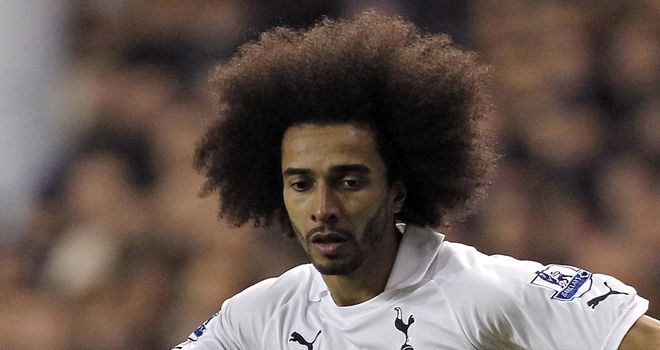 Roberto Mancini got it spot on when he said that referees are refereeing too many games.
Like players, referees aren't immune to fatigue and, like players, it can affect their decision-making and effectiveness on the pitch.
Or as Mancini put it - after City's Carling Cup exit to Liverpool - "...to play every two or three days is difficult for the players, and for the referee".
It's not just the distance they cover in games that has an impact though; look at the distance they often have to travel between matches.
Adding more refs to the Premier League pool would help ease the burden on those already there.
There are some good referees in the lower leagues (there are some rotten ones as well, mind you) who could be drip-fed into the system without diluting the quality one bit.
Discrepancies
Mancini's words struck a chord with me after it emerged that the FA won't take any action over Benoit Assou-Ekotto for his challenge on Franco Di Santo, while Yohan Cabaye has been banned for three games for kicking out at Brighton's Adam El-Abd in the FA Cup.
That's just nonsense.
For the protection and well-being of the game, discrepancies like that cannot be allowed to stand. The FA loses credibility with every such decision.
The FA won't review the Assou-Ekotto incident as referee Lee Probert saw the incident and chose to take no action. As I touched on at the end of last week's column, this is a farcical state of affairs.
Probert is going through a hard time at the moment and the fact is he got it wrong. Somebody has to say 'ok that was your decision at the time - in real time - but we've looked back at it and you were mistaken. We're going to take action'.
Otherwise, it's so unfair. Newcastle and Spurs are both pushing for Champions League places yet while Newcastle have to make do without one of their key players, Spurs have still got Assou-Ekotto in their side.
Such a lack of even handedness is ridiculous.
Pressure
I'm not in favour of referees explaining their decisions after matches. I know that generally the guys on Soccer Saturday are in favour of that, but all it does is hang referees out to dry.
Are you going to ask them to explain all of their decisions when they've had a good game? Of course not. They are only going to be grilled after they've made a howler. There's nothing to be gained from that in my view.
I think referees assessors should be taken out of the stands because it puts too much pressure on the officials.
I'd prefer it if referees were monitored throughout the season and then assessed at the end of it, rather than match-by-match, so their overall performance is taken into account. At that point they can be told which areas they can improve in. That would also give clubs a chance to have a more considered say.
You or I could not work with somebody standing by our shoulder every minute of the day, looking out for any mistakes. It's an impossible working situation. Can you imagine how it feels as a young referee learning the trade to have Big Brother watching your every move from the stands? It gives them no confidence whatsoever, in my view. It's the wrong way of doing things.
Saddened
I've just returned from a visit to Teesside University, where I was invited to give a talk.
It reminded me of my times in the North-East as a teenager when Leeds were Middlesbrough's arch rivals - a fixture that in those days would have been a top-flight clash.
So I'm saddened to see Leeds playing at the level they have been at recent years, even playing Hartlepool a couple of seasons ago!
This week's sacking of Simon Grayson made me wonder if Leeds are trying to run before they can walk. It's not as though they are in a horrendous position in the Championship at the moment.
It worries me that they've sold some of their better players since the summer - the likes of Jermaine Beckford, Kasper Schmeichel and most recently Jonny Howson, a Leeds boy and club captain.
I wouldn't blame Leeds fans for fearing that Robert Snodgrass - a marvellous player who reminds me of John Robertson in his Forest days - could be sold in the summer.
Pattern
So it's worrying times for one of the giants of the game. I feel that Leeds are further away from being back in the Premier League today than they were before they sacked Grayson.
Bizarrely, Leeds have sacked him at the end of the transfer window! What sort of timing is that? Now whoever comes in will have no opportunity to sign anybody.
I understand that you can't lose 4-1 twice in a month and not expect questions to be asked but I find the timing of it all bewildering.
There doesn't seem to be any pattern to what is happening at Leeds; I'm sure there is a master-plan but I've no idea what it is.
I mentioned a couple of weeks ago that every Championship side would be looking at Neil Warnock and he's now odds-on to succeed Simon.
I wonder whether Ken Bates might be looking at Roberto Di Matteo; they've worked together before and you never know, Di Matteo might just be finding that it's tough being a number two again once you've been a number one.
I don't really know Ken at all but he certainly makes football more colourful, although Simon Grayson might not agree with that assessment right now.
Catch Jeff and the boys on Gillette Soccer Saturday at 12pm this Saturday on Sky Sports News HD, channel 405.