Foreign policy's fine
Jeff Stelling's not concerned if England's next manager is foreign, as long as he's the right man.
Last Updated: 06/10/11 3:22pm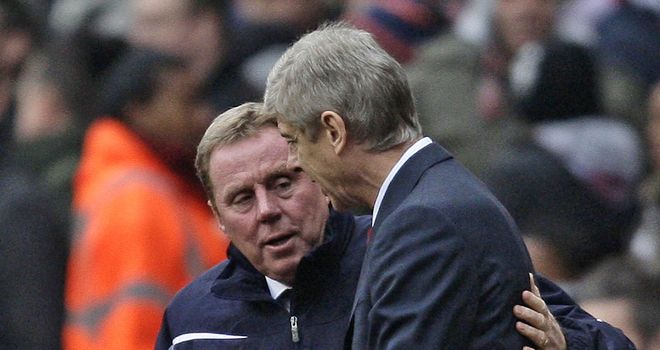 England have dominated the back pages during this week's international break, however all the talk has been about Fabio Capello's successor, rather than qualification for Euro 2012.
Sven Goran-Eriksson sparked the debate by suggesting that Arsene Wenger would be the perfect man to take over, but it's clear not everyone would be happy with another foreign manager.
From my point of view the best man for the job should be employed, regardless of what nationality he is. What you don't want is a footballing mercenary coming in because as well as being one of the most prestigious jobs in world football it is also one of the highest paid.
Wenger may be French but he has spent the last 15 years working in this country and knows our game as well as anyone else, so he would be more than qualified to do it.
That's not to say there aren't English candidates out there. Harry Redknapp is, of course, a prime candidate and for me it has to be somebody of that calibre coming in to takeover.
If the FA do approach Harry then he will be left with a very tough decision whether or not to leave Tottenham and take the job, but I think he probably would.
It would be the pinnacle of his career and it would be an opportunity which I suspect that Harry, deep down, never thought would be afforded to him. People have always labelled him as a 'wheeler dealer' which irritates the hell out of him and I can understand why because he's not a wheeler dealer, he's a fantastic football manager.
And I know you probably won't find many people at Southampton agreeing, but he has done a brilliant job pretty much wherever he has been, be it with Bournemouth, Portsmouth or Tottenham.
He always gets the best out of players and I see no reason why that wouldn't apply with England as well. So I'd hope he would take it if he was given the chance and I'd hope he'd be a humongous success as well.
Cheating
Either way a lot of thought must go into the next appointment and the FA are not the only ones who have been pondering the situation judging by Jamie Carragher's comments this week.
Jamie is very much in the 'English manager for England' camp and has gone as far as to say appointing a foreign manager is tantamount to cheating and I understand where he is coming from.
It's not something which you can outlaw and I don't think it should be, but if you look around the national teams across the world it tends to be the emerging nations that go out and try to find a big-name manager for kudos in the hope of developing their game.
You don't often get established nations employing a manager from outside their own country, so I think he makes a fair point.
The Premier League is not littered with English managers, but there are enough candidates out there. Of course, we would love to see more British managers managing in the Premier League, but as much as we want it we can't have it if the owners want to make overseas appointments.
There's also been a couple of occasions where British managers have been given a chance and fans of these clubs have thrown their hands up in horror. Steve Kean at Blackburn is a classic example, while Newcastle fans weren't particularly happy with the appointment of Alan Pardew initially, yet he has done a brilliant job.
And with the Pardews, Tony Pulis's and Neil Warnocks of this world there is a decent sprinkling there. Of course, not all of them are England manager material, but I have to say I would love to see Neil Warnock in charge one day!
I think he would only last about a day, but it would be very entertaining to say the least!
Unusual
Joking aside all of this will, of course, be hanging over the players' heads and I don't quite understand why there was a need for Capello to announce that he would be leaving after Euro 2012 - it puts everyone in a very unusual situation.
In my opinion he should have left immediately after the last World Cup. I don't think he's a bad manager and in fact on the couple of occasions I've met him I've found him a charming individual not in keeping with his sergeant major reputation with the players.
But after the debacle in South Africa I think he should have stood down like so many other managers, which would have avoided the situation we are in now.
Instead we would have headed to Poland and Ukraine - theoretically at least - with an established manager who could then take us onto the next World Cup finals in Brazil.
It's always difficult to part ways with managers when they are on the kind of money Capello is on, because you will invariably have to pay off the rest of their contract., but I think the FA were a bit weak in dealing with the situation.
Then again - and there's a way to go - if England go on to win the European Championships they will turn around and say it was money well spent.
Join Jeff and the gang for Soccer Saturday this weekend at 2pm on Sky Sports News HD, channel 405.