A job well done
Kammy champions the work of anti-racism campaigners, Chelsea's finesse and Norwich's work ethic.
Last Updated: 22/10/12 1:55pm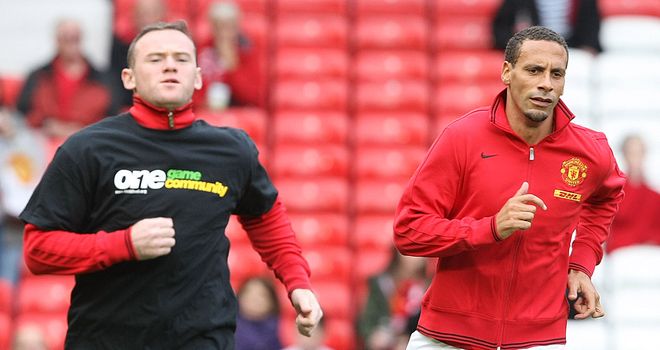 Every Saturday, Chris Kamara heads to stadiums up and down the country to deliver his unique match reports for Soccer Saturday.
On Sundays you can see him back in the Sky Sports studios as he brings you all of the highlights as well as in-depth analysis of all the action on Goals on Sunday.
And then on Mondays you can find Kammy right here on skysports.com as he brings you his views on the weekend.
You shouldn't make players wear anti-racism T-shirts if they don't want to.
Everybody's entitled to do what they want to do and if you, as a player, feel that you can't wear one then that shouldn't be a problem. We live in a free country where you are allowed to do what you want within the law. No player should be punished for not wearing a T-shirt because that just highlights the cause in the wrong way. The one thing I would say is that 'Kick It Out' and 'Show Racism the Red Card' have done an incredible amount of good work in tackling racism in football since my playing days. Racism within the game was horrendous back then; thankfully those days are long gone and in that sense today's players don't know they are born. Racism certainly hasn't been eradicated but it is far less of a blight than it used to be.
So anti-racism campaigners don't deserve a kick in the teeth.
These organisations go out into the community, including football clubs, and work tirelessly to achieve what they can. I'm a patron of 'Show Racism the Red Card' and I know how much help they need. If anyone has a grievance about racism in football don't take it out on these organisations because, trust me, they are doing their best and so far have done very, very well. They are not the decision-makers so don't hold a grievance against them. It's sad that these organisations come under so much pressure for no reason when they have more than played their part in transforming the game. I doubt racism will ever be eradicated because you can't change everybody but football is so, so much better than it has ever been thanks to these organisations. They need more people to get on board.
Spurs against Chelsea was a brilliant way to start the weekend's football.
As a match it had everything - in particular finesse and style. When Spurs went 2-1 up it looked like they were going to go on and win it but they didn't shut the game down; however, even at 3-2 down they still had a couple of chances to take something from the match. Overall, there were plenty of plusses for Spurs and Andre Villas-Boas may still be wondering how he lost to his former club. It was interesting in some ways to compare the London derby to its Tyne-Wear counterpart on Sunday; a match full of blood, thunder and guts - typical English football as we know it. Fair play to Newcastle - watching the game you wouldn't have known that they'd been reduced to 10-men at times, which is a real credit to them. Sadly, the evil chants directed towards Steven Taylor show that racism isn't the only problem in our game - there are other issues to resolve on the terraces.
Liverpool's victory over Reading was really important for Brendan Rodgers.
Brendan needed to get on the board and win a league match at Anfield and I'm sure he feels all the better for it now; it will be a massive relief for him to get that one out of the way. It was a great finish from Raheem Sterling. Brendan's given him his chance and he's doing ever so well. He's had to throw him in at the deep end because of the form of one or two of the other players and Sterling's responded really well. Brendan's gone into Anfield and perhaps found that the job is a lot more difficult than he thought it was going to be in the first place; it's taken a little bit longer for the players to get used to his style of play than he possibly thought but they seem to be getting there.
You have to give Chris Hughton and his players the credit they deserve for beating Arsenal.
There's no two ways about it - it was a great win for Norwich. A Norwich fan emailed the show and asked 'why is everyone talking about how rubbish Arsenal are and not giving us the credit?' and the question was spot on. Norwich nullified them and that's what it's about. At times they are going to have to dig in deep to get results to make sure that they survive in the Premier League. They are not always going to play their silky passing game like they did last season; at times it will all be about hard work and putting in a shift. Yes Arsenal were flat - there are no 'ifs' or 'buts' about that - but you are only as good as the opposition allow you to be.