The Moons' Andy Crofts picks his dream five-a-side team...
Andy Crofts, singer, songwriter and guitarist for The Moons, has followed Liverpool "through thick and thin" since his school days but admits in his profession it is tough finding time to keep up with the Reds.
The beautiful game may have taken a back seat of late as The Moons tour the UK but another sport the band have found themselves linked with is cycling, thanks to a glowing recommendation from Tour de France winner Bradley Wiggins.
Crofts revealed Wiggins listened to their latest album during the final week of the Tour and the frontman said: "I am not saying it helped him win, but he must have been singing it in his head a little bit."
The subject of the Olympic gold medallist's rave review is The Moons' new album, Fables of History, released later in September.
Sky Sports caught up with Crofts ahead of the release as he filled us in on his fantasy five-a-side team, which boasts legends of past and present.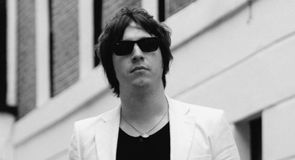 Goalkeeper - Gordon Banks
He is the goalkeeper of our football history. He was just amazing. He was someone who could stop Pele's header - that classic save at the Mexican World Cup in 1970 - and that is all that needs to be said, really.
Defender - Bobby Moore (captain)
To keep in line with Banks, I would have Moore, because I love the idea of having a backline from the 1966 World Cup. Then in the 1970 World Cup, again against Brazil, Moore's playing and tackling was unbelievable. Many people would say he is the greatest defender of all time, so he is definitely going in.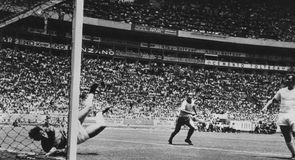 Midfielder - David Beckham
It is a bit of an obvious choice but there is no denying that he was amazing in his role. He supplied so many goals for whatever team he was playing in. Whatever he did in the 1998 World Cup, it does not matter, he made up for it straight after that. His defining moment is obviously the classic free-kick against Greece.
Midfielder - Steven Gerrard
I am trying to mix it up a bit so it is not all Liverpool, but Gerrard is the best midfielder and most reliable player I can think of. Obviously he is a Scouser as well, so to know that he is true to his team, it is lovely to know. He grew up there so part of it means more. I remember his last-minute goal in the FA Cup final against West Ham in 2006 - that was unbelievable.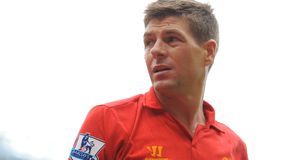 Striker - George Best
He is the coolest striker I have ever seen in my life. He was cool off the pitch and cool on the pitch. That famous quote: "In 1969 I gave up women and alcohol - it was the worst 20 minutes of my life." He brought excitement to the game and gave a rock 'n' roll feel to football, and his skills on the pitch were unbelievable.
Five songs Steve would have on in the dressing room to fire up his side...
The Who - The Ox
Slade - Cum On Feel the Noize
The Doors - Break On Through
Curtis Mayfield - Move On Up
The Moons - Forever Came Today
The Moons release their new 12-track album, 'Fables of History', on September 24th through Schnitzel Records. Visit the band's official website.