At Sky Sports News we don't just bring you the big footballing stories, we also get a host of experts to give their take on what's going on in and around the Beautiful Game.
Today's topics included Clint Dempsey's refusal to play for Fulham, how a new-look Arsenal will fare this term and the impact Eden Hazard is making at Chelsea.
Read on to see what our pundits had to say...
Tony Gale on want-away Cottager Clint Dempsey
"It is absolutely ridiculous (to refuse to play) and I think the PFA should get involved, making sure he is not paid and perhaps giving all his wages to charity. Players get huge amounts of money these days and if they are contracted to clubs they have to play for them until a transfer away is sorted out.
"The players are getting very powerful - but they shouldn't abuse it. It is first and foremost privilege to play football (for a living) but they get riches with it, too. He is a super player but I suggest he gets his kit back on, gets training and gets those Fulham fans on his side because that's where he has earned his good name - and earns his money."
Charlie Nicholas on why Arsenal will have a strong season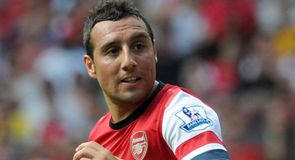 "I am expecting a better Arsenal this campaign and a lot of Gunners fans feel the same. Lukas Podolski will take time to settle but I think Arsenal can afford that, I think Olivier Giroud will score goals, while Santi Cazorla looked absolutely wonderful against Sunderland; he is an Arsenal-type player that the fans will love.
"We've got Jack Wilshere to come back, Abou Diaby is fit, and whereas season we didn't have Gervinho really flying, he played okay at the weekend and we also have young Alex Oxlade-Chamberlain. Attacking-wise Arsenal are very strong and we cannot be any worse defensively than we were last season. I am far happier with Arsenal than I was last year."
Ray Wilkins on Eden Hazard's bright start in English football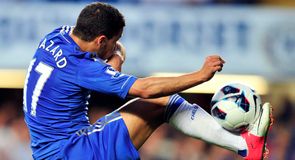 "Eden Hazard has five assists to his name in two games - and Chelsea have only scored six goals. Chelsea struggled a bit against Reading but he is a wonderful addition. He stops on a sixpence, has a wonderful turn of pace and is a very tricky footballer.
"He has this low centre of gravity that the likes of David Silva have - and I think (fellow Chelsea new boy) Oscar will be similar. He doesn't need to beef up and has settled into our football quite nicely."