Football Commentator & Columnist
League of nation
Can you name the 14 nations with just one Premier League scorer? Martin Tyler has the stats...
Last Updated: 07/11/12 5:34pm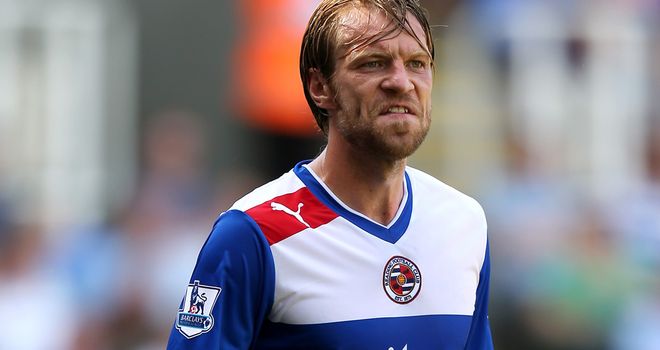 Martin Tyler's stats and facts column is here!
Every week he will be here on skysports.com to answer your questions and to offer you statistical gems from what he's seen as he tours the world commentating for Sky Sports.
Sky Sports' voice of football and his back-up team of experts want your queries on all things statistical and historical from the beautiful game.
So if you have spotted something from a game or have been stumped by a pub quiz question, simply email skysportsclub@bskyb.com and he will do his best to help.
Tyler's teaser
But as usual we'll kick off with a question for YOU. Click play to see this week's Tyler's Teaser.
Martin's starting stat
Since Liverpool beat Newcastle on December 30, their last game of 2011, they've played 29 Premier League games losing 14, drawing 8 and winning 7. Plus they have only won three of 15 at Anfield. However, they are unbeaten in their last 42 Premier League home games against North East clubs (W29 D13).
Luis Suarez scored his 10th goal in 15 games, seven in 10 in the Premier League, while Steven Gerrard played in his 600th game for Liverpool - the 10th Liverpool player to reach that mark.
Newcastle are still without an away win this season. They've drawn four of their five on the road but at least they ended a sequence of losing seven in a row at Anfield. They've won only two of their last 41 there. The wins came in October 1988 and April 1994. They are now 18 games without a win at Anfield.
Newcastle are now one short of conceding 900 Premier League goals. They would be the fifth team to do so after Spurs (1034), Everton (992), Aston Villa (937), and Blackburn (907).
CON-VERSION OF EVENTS
Dear Martin. I keep hearing people going on about how few shots on target Sunderland have had this season (12 if the statistics are to be believed), but we have got six goals this season. While I know this isn't very many goals, I think it's a pretty good conversion rate. Can you tell me how this compares to the other teams in the Premier League? Oliver Curtey (Sunderland fan)
MARTIN SAYS: As has been well-documented in the last few weeks, Sunderland have had far fewer shots on target than any other team. They've had 12 attempts in their nine games so far and the next lowest is the 33 that Saturday's opponents Aston Villa have mustered in their 10 games so far. Manchester City have had the most with 65.
However, as you suspect Oliver, Sunderland can boast the second best conversion rate of shots on target into goals. They have six goals this season - however we can only include five of them because one was a Demba Ba own goal and so didn't come from a shot on target. Their conversion rate is 41.2%, which only bettered by Manchester United (42.3%). QPR have the worst conversion rate - only 19% of their 42 efforts on target have resulted in goals.
Premier League shot on target conversion (2012/13):
| | | | |
| --- | --- | --- | --- |
| Team | Goals (excluding own goals) | Shots On Target (inc goals) | Shot on target conversion |
| Man Utd | 25 | 59 | 42.3% |
| Sunderland | 5 | 12 | 41.2% |
| Southampton | 14 | 35 | 40.0% |
| Chelsea | 22 | 57 | 38.6% |
| West Ham | 13 | 38 | 34.2% |
| Newcastle | 12 | 36 | 33.3% |
| Reading | 12 | 36 | 33.3% |
| West Brom | 15 | 45 | 33.3% |
| Fulham | 18 | 61 | 29.5% |
| Swansea | 15 | 51 | 29.4% |
| Everton | 18 | 63 | 28.6% |
| Wigan | 11 | 39 | 28.2% |
| Man City | 18 | 65 | 27.7% |
| Arsenal | 13 | 50 | 26.0% |
| Tottenham | 15 | 60 | 25.0% |
| Liverpool | 11 | 44 | 25.0% |
| Aston Villa | 8 | 33 | 24.2% |
| Norwich | 8 | 42 | 21.1% |
| Stoke | 7 | 34 | 20.5% |
| QPR | 8 | 42 | 19.0% |
UNITED'S SPOT OF BOTHER
Dear Martin. I'm sure that you saw Man United miss yet ANOTHER penalty this weekend. Can you tell us if this is their worst season for penalty misses in the Premier League? I'm sure we never missed this many in the days of Denis Irwin! Colin Laurence (Manchester United fan)
MARTIN SAYS: Sadly we can't go back to the days of Denis Irwin for you Colin because Opta have only been keeping data on penalty conversion since the 1998/99 season, but we can confirm that in that period they've not finished a season with a worse conversion rate than the one they currently have.
They've only scored one of the four penalties they've been awarded in the Premier League this term; Robin van Persie's against Liverpool (Rooney failed v Arsenal, Hernandez failed v Wigan, Van Persie failed v Southampton) and that matches their record from the 2003/04 season when they also only scored one of the four penalties they were awarded in the whole of the campaign. Indeed, this season they have already been awarded as many penalties (4) as they were in the whole of six of the previous 14 campaigns.
Their best Premier League season for penalty conversion was the 2002/03 season when they scored all eight of the penalties they were awarded. Last season they enjoyed the most awards they've had in this period (11) and it resulted in the most goals (9).
It's also worth remembering that Nani missed against Galatasaray in the Champions League this season, but Ryan Giggs scored in the Capital One Cup. Sir Alex Ferguson has said he'll take the next one - which is something I look forward to seeing!
Manchester United penalty record in the Premier League since 1998/99:
| | | | |
| --- | --- | --- | --- |
| | | | |
| 2012/13 | 4 | 1 | 25% |
| 2011/12 | 11 | 9 | 82% |
| 2010/11 | 5 | 3 | 60% |
| 2009/10 | 8 | 6 | 75% |
| 2008/09 | 4 | 4 | 100% |
| 2007/08 | 8 | 6 | 75% |
| 2006/07 | 6 | 5 | 83% |
| 2005/06 | 3 | 2 | 67% |
| 2004/05 | 4 | 3 | 75% |
| 2003/04 | 4 | 1 | 25% |
| 2002/03 | 8 | 8 | 100% |
| 2001/02 | 5 | 5 | 100% |
| 2000/01 | 3 | 2 | 67% |
| 1999/00 | 5 | 3 | 60% |
| 1998/99 | 4 | 2 | 50% |
FIFTY, NOT OUT
Hi Martin. Love the columns, keep up the good work. My question is in relation to a milestone that just came up short, Juventus were beaten by Inter Milan 49 games into their unbeaten streak in Serie A, just like Arsenal were beaten 49 games into their unbeaten streak by Man Utd. So has any team, particularly in England, Spain, Italy and Germany (as their leagues consist of better teams in my opinion) ever reached a half century of unbeaten league games, and if so how long was the streak? Thanks, Ciarán Crook (Manchester Utd Fan)
MARTIN SAYS:We've gone through the record books and can confirm the following teams hold the longest unbeaten runs for the leagues to which you refer:
LA LIGA: Real Sociedad - 38 games between April 1979 and May 1980
BUNDESLIGA: Hamburger SV - 36 games between January 1982 and January 1983
SERIE A: AC Milan - 58 games between 1991 and 1993
ENGLISH DIVISION ONE / PREMIER LEAGUE: Arsenal - 49 games between May 2003 and October 2004
So as you can see, the side with the best unbeaten run in the four major leagues you mention are the AC Milan side that won three successive Italian titles, largely under the guidance of Fabio Capello, in the early 1990's.
Arsenal hold the record for an unbeaten run in English professional football, but up in Scotland Celtic can boast an even longer streak. They went 62 games unbeaten between November 1915 and April 1917.
However, according to the UEFA website, the longest unbeaten run in European league football is held by Steaua Bucharest, who went 106 league games unbeaten between 1986 and 1989.
THREE INTO FOUR
Hi Martin, great column as per always! This week's thrilling Capital One Cup games saw Arsenal, Liverpool, Manchester United and Chelsea all concede 3 or more goals in their respective matches. As part of the old 'big four' - I was thinking that the last time these four conceded at least three each in the same round of matches must be an extremely long time ago, if at all. Can the numbers confirm whether this is the case? Andy, St Albans
MARTIN SAYS:The boys at Opta have gone through the record books for you and the last time this happened was in the league on December 19, 1959. Just as in the League Cup game I saw at Stamford Bridge, Chelsea won 5-4 that day, but the other four members of the old "Big Four" were on the end of defeats. Arsenal lost 5-1 at Sheffield Wednesday, Manchester United lost 3-2 at home to West Brom and Liverpool - who were in the Second Division at the time - lost 4-0 to Cardiff at Anfield.
League results the last time the old "Big Four" all conceded three goals in the same round of league games:
Sheffield Wednesday 5-1 Arsenal
Preston North End 4-5 Chelsea
Manchester United 2-3 West Bromwich Albion
Liverpool 0-4 Cardiff City
TEN OUT OF TEN?
I read on the Sky Sports website that Tito Vilnaova has got 28 points from his first 10 games as Barcelona manager. Can you tell us what's the best points haul for a Premier League manager in his first 10 games? Does anyone even come close to this? Pete (Millwall fan)
MARTIN SAYS: During the Premier League era, no manager has picked up as many as 28 points in his first 10 games in charge. The record is in fact held by former Chelsea caretaker manager Guus Hiddink who achieved 25 points from his first 10 games in charge of the Blues. He secured wins against Aston Villa, Wigan, Portsmouth, Man City, Newcastle, Bolton, West Ham and Fulham. His only defeat was at Tottenham and he also dropped points in a draw with Everton.
A tally of 24 points was achieved by the following trio:
CARLO ANCELOTTI - The Italian took over from Hiddink and continued Chelsea's fine form, winning eight and losing two of his first 10 games in charge, guiding Chelsea to the title at the end of the 2009/10 season.
JOHN GREGORY - He took over Aston Villa on February 25, 1998 and won eight and lost two of his first 10 league games in charge as he ended the threat of relegation and steered Villa into a European spot.
FRANK CLARK - He drew three and won seven of his first 10 Premier League games with Nottingham Forest in 1994/95, although he had already been in charge of them for a whole season in the Championship.
Here are the managers who've achieved 20+ points in their first 10 games in charge in the Premier League (NB some of these managers may have been in charge of their teams in a different division beforehand. You'll see that five of the top eight are Chelsea managers!
25 POINTS
Guus Hiddink (Chelsea)
24 POINTS
Carlo Ancelotti (Chelsea), Frank Clark (Nottingham Forest), John Gregory (Aston Villa)
23 POINTS
Avram Grant (Chelsea), Felipe Scolari (Chelsea), José Mourinho (Chelsea), Mike Walker (Norwich)
22 POINTS
Martin O'Neill (Sunderland), Paul Jewell (Wigan), Sven-Göran Eriksson (Man City)
21 POINTS
Bruce Rioch (Arsenal), Bryan Robson (Middlesbrough), Kenny Dalglish (Blackburn)
20 POINTS
Bobby Gould (Coventry), Kenny Dalglish (Liverpool), Martin Jol (Tottenham), Phil Brown (Hull), Roberto Mancini (Man City)
Out of interest, Alex Ferguson and Arsene Wenger both picked up 18 points each in their first 10 PREMIER LEAGUE games in charge of Manchester United and Arsenal.
A NATION OF ONE
The Opta Twitter account says that Kaspars Gorkss has become the second Latvian player to score in the Premier League after Marian Pahars. That means Pahars is no longer the only man from his country with an EPL goal and this got me and my friends wondering if there are any other countries that have just ONE Premier League goalscorer? We thought this would be a good question for the Martin Tyler column. Michael (QPR fan)
MARTIN SAYS: Those clever chaps at Opta have found 14 nations which have one - and only one - Premier League goalscorer and we've listed those for you below. As ever in this column we have considered football nationalities (ie the nation for which the player has played international football at senior level) as the criteria for defining where somebody is from. Therefore Ruel Fox is classed as the Premier League's only goalscorer from Montserrat (despite being born in Ipswich and playing for England B) and Carl Cort is classed as a Guyanan (despite being born in London and playing for England U21's).
Angola: Manucho
Belarus: Aliaksandr Hleb
Benin: Stéphane Sessegnon
Bermuda: Shaun Goater
Bosnia and Herzegovina: Edin Dzeko
Congo*: Christopher Samba
Gabon: Daniel Cousin
Guyana: Carl Cort
Iran: Andranik Teymourian
Macedonia: Gjorgji Hristov
Montserrat: Ruel Fox
Poland: Robert Warzycha
Slovenia: Robert Koren
Togo: Emmanuel Adebayor
*Not to be confused with DR Congo, for whom Lomana Tresor Lua Lua, Youssouf Mulumbu, Michel Ngonge and Shabani Nonda scored Premier League goals.