Football Commentator & Columnist
Time to ask Tyler
Martin Tyler is here each week with his stats and facts column, so send in your questions!
Last Updated: 01/04/13 9:13am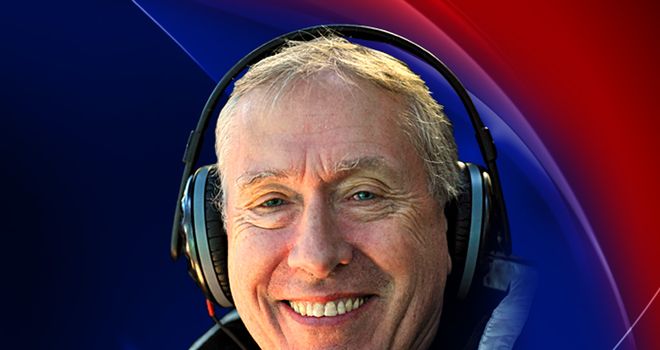 Martin Tyler is ready to answer YOUR questions on skysports.com!
The 'Voice of Football' is waiting to answer your footballing facts and stats queries - as well as set a tricky teaser of his his own every week.
If you have got a question you want answering, send it in and Martin and his back-up team will try their best to come up with the answer.
It could be a question that has bothered you for ages, it could be one you've come across in a pub quiz or watching the action on Sky Sports of a weekend - just send them in.
We are looking for posers from the Premier League, Champions League and international game, although if you have a question on an individual player or manager, past or present, then Martin will do his best to answer.
He will also bring you his Starting Stat every week, some facts and figures from the weekend's action that you didn't know - and were probably afraid to ask.
And every week the popular Tyler's Teaser will be coming your way from a Premier League ground near you.
But before we come up with the answers, we need your questions!
All you have to do is use the email link below or fill in the feedback forms at the bottom of the column and if we think your question is suitable, we will put it to the man himself.
Send your question to Martin
1:Simply use the automated email link that will appear every week.
Click here to send Martin a question
2: Mail them in yourself to skysportsclub@bskyb.com, not forgetting to put Martin Tyler in the subject field.
3: Use the feedback form that will appear at the foot of the page every time Martin's column appears... and here!