Refereeing icon Pierluigi Collina joins Sky Sports for a Collina Masterclass where he tells David Jones, Graeme Souness and Jamie Carragher about the most difficult job in football.
The former FIFA referee, widely recognised as the finest of his generation, talks our panel through little-known aspects of the game including the controversial officials behind the goals.
So often castigated for their perceived lack of influence, Collina explains the vital role that the fifth and sixth officials actually play - but can he convince the doubtful Souness?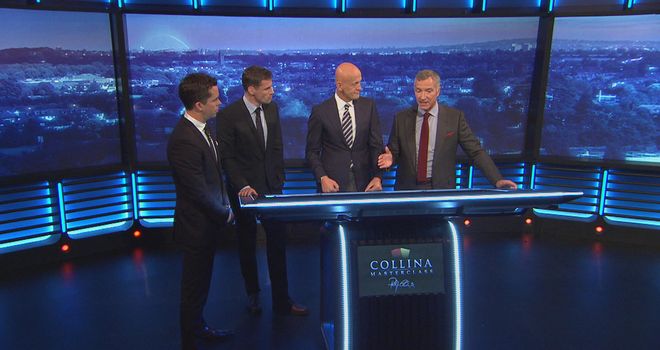 With exclusive unseen footage, the 54-year-old Italian analyses the communication between the referee and his officials that players, such as Carragher, admit they are unaware of.
Collina will analyse important decisions from the Premier League and Europe's top competitions, including Bayern Munich's penalty appeal in the closing moments of their Champions League semi-final with Real Madrid, which you can see in the video above.