Sky Bet
Loading Market ...
Jamie Carragher will be joining Gary Neville and host Ed Chamberlin on Monday Night Football this season.
And with the big kick-off a little over one week away the two Sky Sports experts looked ahead to the new Premier League campaign in Thursday's Monday Night Football Preview Show.
They had their say on the impact of new managers at Manchester United, Manchester City and Chelsea and also gave their take on the transfer stories surrounding Wayner Rooney, Luis Suarez and Gareth Bale.
Plus they analysed the potential opening day line-ups at United and City and how summer switches could affect the pairs' tactics and formations in the 2013/14 season.
And finally, the duo answered YOUR Twitter questions on a range of subjects. Both Jamie and Gary will be answering your queries on Monday Night Football throughout the season - but here are a selection of their responses to Thursday's tweets...
@thetommytoots - @SkySportsMNF Which of 3 promoted clubs are best equipped to survive this season? #MNF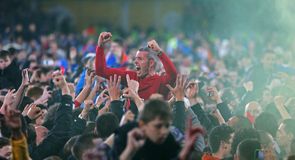 Carra: I would say Cardiff - and I would still expect them to go strong in the transfer market. Obviously Ian Holloway and Steve Bruce have great experience of the Premier League but all three will need to make their home pitch a fortress. The example is Swansea and the way they've done it. It will be tough for all of them coming up, but I just look at Cardiff - who have bought Steven Caulker - and I expect they might go into the transfer market again.
Neville: I'm going to Cardiff about four weeks into the season and I think it's going to be mayhem! The crowd is going to be such a massive factor for them. When you come up you really are looking for your home stadium to be something special and for me that's where Cardiff just edge it. I agree, I think they will invest more as well, but the stadium and atmosphere could be incredible there.
@Ben_Harris1987 - @SkySportsMNF Do you think other stars such as Ronaldo will be detrimental to Bale's performances with less attacking focus on him? #MNF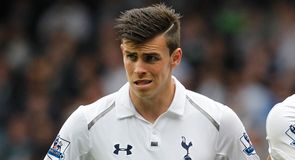 Neville: This is assuming Bale goes to Real Madrid. You look at Gareth Bale and you think he's starting to stick his chest out on the pitch; he's getting more confident and he's starting to look like he has that little bit of arrogance you need to be a world class player. But he'll go there, look across and he'll see the real thing, the man who has been doing it for five, six, seven years, scoring one in one - not one in three or one in four - and that's a big pressure if he goes there with a higher price tag than Ronaldo. I personally think it's a poor move for Gareth Bale and his development as a football player to go to Real Madrid. Both me and Jamie have known players that have gone to Real and it's a minefield. You have to be a tough, hard, solid character, and I just think maybe it's a year or two too early.
Carra: It's not about football ability it's about football arrogance. Is he ready to go into Real Madrid? I'm with Gary, I think it's 12 months too early. But where does he go? He must be looking at that thinking will Real Madrid come again? Can he get any better than he did at Tottenham?
Neville: A great player has got to do it for more than one season - and he's only had one season where I could put him in the top bracket. You need to be scoring 20-25 goals every season. He's doing everything he can, he's a great talent and he's progressing but if I was looking after him I'd think 'stay another year at Tottenham, repeat what you've done and get more confident about your performance'.
@Malcolm Wills - Can Liverpool manage without Suarez??? #mnf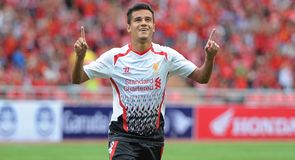 Carra: It will be very difficult. If you look at the two signings Brendan Rodgers made in January, Daniel Sturridge came in with Philippe Coutinho - who I think could be a really top player in the Premier League. He's come in and he's been superb for Liverpool. I think he's going to end up starting the season wide left but I'd like to see him in the central areas. When players like Coutinho are out wide they can sometimes get lost but I think Rodgers wants Steven Gerrard, Joe Allen and Lucas Leiva as a three. Coutinho is a top player, though, and can still have an effect from out there; he always looks like he's going to score or assist in a game. Then there's Sturridge and I think we've got a real player there. Whether he's going to be fit enough though remains to be seen - because he's already had too many injuries and he's only been there six months. He just needs to get that mentality of Suarez, although he's a different type of player. Will he become world class? We'll see but he's got the ability to be England's number nine and one of the top strikers in the Premier League, definitely.
Neville: Liverpool will be here in 100 years and Suarez won't be so they'll manage without him, whether they're a better football team in the short term or not.
@EvanStranger - @SkySportsMNF Is AVB re-creating his Porto side with Spurs? Strong, solid, counter-attacking midfield and a real CF, and wingers cutting in.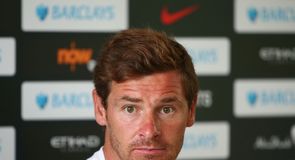 Carra: He is. Looking at last season I think they threw the top four away. If you look at how many points they got over the season, they got the most they have ever got - but they finished fifth and they blew it. With what happened at Chelsea, Villas-Boas got a lot of criticism, especially considering what he had achieved at Porto, including winning a European trophy, which isn't easy. He's made a good start at Spurs but I think it hinges on Bale. You can talk about this manager or that manager but if you lose Bale he's going to do well to replace him and get Spurs into that top four because with him they failed to do that.
Neville: I'd say fifth is where they're at, in terms of quality of squads on paper. Keeping Bale will obviously be a big thing for them, but if they get rid of him you can't replace him; the Cavanis, Falcaos have gone elsewhere. A lot of Premier League teams have got money burning a hole in their pocket at the moment - they've got the money but the quality isn't there to go and get.
@Jamie Caldicott - @SkySportsMNF @SkyFootball How do you think Aston Villa will do this season after keeping Benteke and bringing in more young players?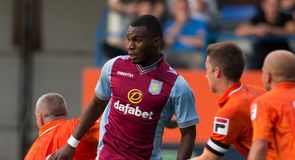 Carra: I worry for Villa. I worried for them at times last season and thought they were going to go down. I'm not a Villa supporter but I have something for them and I think 'is Benteke going to have that season again?' It will be difficult to replicate that. I know they've signed some players but people say their young players will be better for what they went through last year but I don't necessarily agree with that. It's not good for the confidence getting beaten every week. I still worry for them and they're not getting enough signings to be near the top six, which is where they should be.
Neville: I think they'll improve slightly and I don't think they'll be in the same level of trouble they were last season.