Nations given new Euro chance
UEFA gives members a second chance to bid for Euro 2020
Last Updated: May 16, 2012 11:13am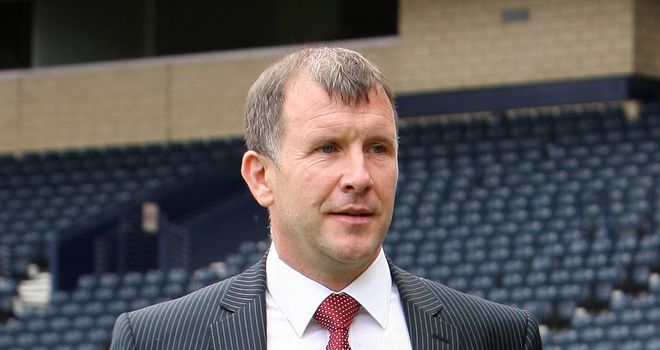 Stewart Regan: The Scottish FA chief executive is hoping to launch a joint-bid with Ireland and Wales
Football Betting

Football Betting

£10 Free Bet
UEFA has given countries a second chance to host Euro 2020, despite being asked to declare their interest by Tuesday's deadline.
Scotland, Wales and the Republic of Ireland have already declared an interest in joint-hosting the event while there have been individual bids from Turkey and Georgia.
But Europe's governing body for football has now revealed that it will offer its 53 members another chance to submit a bid.
UEFA did not however confirm the identities of those who have already applied and is set to reveal the successful applicant in 2014.
A statement from UEFA said: "UEFA will now launch a formal process which will allow any of its 53 members associations to submit their candidature, irrespective of whether or not they declared a preliminary interest in hosting the 24-team competition."
The Euro 2012 tournament is set to begin in less than a month and will be hosted by two nations (Ukraine and Poland) for just the third time.
But Scottish FA chief executive Stewart Regan has confirmed that UEFA will consider joint-bids from more than two countries.
He said: "The only encouragement was in the letter from UEFA that came out to all the associations with the acknowledgement that bids from more than two countries would be considered - that was the first time that had been put on record.
"It's now a case of deciding whether it's a goer or not. So far this is just an expression of interest."