Big Sam still keen on England
West Ham boss Sam Allardyce maintains hope that he could succeed Fabio Capello and be the next England manager.
Last Updated: 20/10/11 12:29pm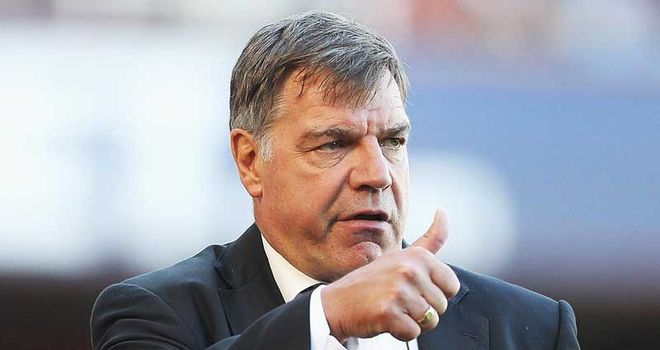 Sam Allardyce maintains hope that he could be the next England manager.
The West Ham manager has always maintained his belief that he could lead the Three Lions.
Allardyce came close to landing the role in 2006, but instead Steve McClaren was appointed.
Now with Fabio Capello due to stand down after the Euro 2012 finals - Allardyce still feels he could be a contender.
"I have to be on top of my game when they start thinking about who is going to replace Fabio," he told Sky Sports News.
"If I am on top of my game with West Ham United I might get considered."
Turning to West Ham, Allardyce insists that the club are firmly focused on promotion back to the Premier League this season.
"I think we will and should be around the two promotion places by the end of the season and that is putting pressure on myself and everyone," he continued.
"But that is how we see it and we have to learn and deal with that pressure because of the club we are and for the fans at Upton Park."
The Hammes chief also continued to back the proposed move of the club to the Olympic Stadium - insisting it would benefit them.
"The prospect of speaking to a player of the highest quality to come and improve West Ham, taking them to the Olynmpic Stadium would be a massive benefit," he said.
"The players Man City have now, would they have been attracted to Maine Road? I don't think so as Eastlands is a wonderful venue."