Sky Bet
Loading Market ...
Norway international Tore Reginiussen will not be returning to Schalke after a loan spell in Scandinavia because he is signing for Odense.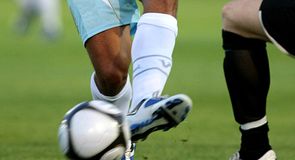 The defender spent time on loan at Tromso last season and caught the eye of Odense during that time.
Odense will sign Reginiussen in a deal worth a reported £350,000 when his loan at Tromso expires at the end of June.
Odense director Thomas Christensen told his club's official website: "We are delighted to have lured a player of the calibre of Tore Reginiussen to Odense. He is a player with a huge talent.
"He has regained his strength when playing on loan at Tromso after a spell of injuries. He is an athlete, he is strong and has a good view for defending situations."
Misunderstanding
Meanwhile, Hoffenheim general manager Ernst Tanner has publicly apologised for his club's behaviour in the affair regarding Schalke defender Carlos Zambrano, who has been on loan at St Pauli.
An argument had erupted regarding the Peru international's medical with Hoffenheim ahead of a potential transfer.
Tanner said in a statement: "We absolutely regret the circumstances that have led to misunderstandings between Hoffenheim and Schalke in the past week.
"Misunderstandings about a possible transfer of Carlos Zambrano to Hoffenheim. We apologise for our behaviour.
"We had talked to St Pauli with regard to a transfer and we had an agreement in principle.
"Obviously, St Pauli, as much as us, felt the other party involved would give necessary information about this to Schalke."