Striker David Suazo has left Inter Milan after his contract expired at the Giuseppe Meazza.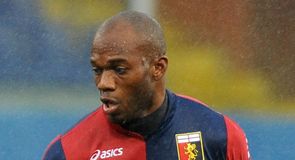 The Honduran did not feature for the Italian club last season and as a result they decided not to offer him an extension.
Suazo, 31, will now consider his options, but insists he is still determined to continue his playing career and would like to remain in Serie A.
He told Gazzetta dello Sport: "I have the will to play and I would like to stay in Italy. I have faith in my agent."
Suazo joined Inter in 2007, but spent time out on loan at Benfica and Genoa, where he could have stayed but they could not afford his wages.