Domenico Criscito has left Genoa and signed for Zenit St Petersburg for an undisclosed fee.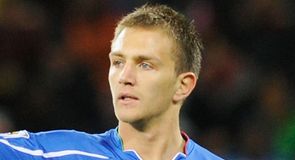 The defender has signed a five-year contract with the Russian club and joins up with former Roma coach Luciano Spalletti.
It had appeared that Criscito was set to join Genoa's Serie A rivals, Napoli, but the 24-year-old has instead opted for Zenit.
The Italy international is now due in Russia on 8th July, when he will begin preparations for the new season.
Criscito's contract is reportedly worth €3million (£2.7m) a year and is likely to be an increase on his terms in Italy.