Elding issues Alex apology
Striker sorry for angry reaction
By Ben Collins. Last Updated: September 16, 2008 5:29pm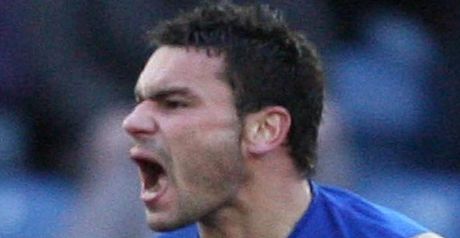 Elding: Alex apology
Football Betting

Football Betting

£10 Free Bet
Crewe striker Anthony Elding has issued an apology for reacting angrily to being substituted against Colchester on Saturday.
Elding showed his displeasure at being taken off for the sixth time this season in the 67th minute and his replacement Tom Pope scored just two minutes later to seal a 2-0 win
Elding has scored three goals in eight starts after being signed from Leeds this summer but has failed to find the net in the last four games.
The 26-year-old striker insists he is committed to doing well at Crewe, though, and is hoping to put the incident behind him.
"I would like to apologise to everyone for my reaction to being substituted during Saturday's game," he said in a statement on the club's official website.
Determined
"It was wrong for me to react that way as it was disrespectful to the manager, my team-mates, the staff and supporters. It will not happen again.
"My reaction was purely because I was substituted. I'm determined to do well for myself and for the club.
"I was brought to Crewe to score goals and I have not done that in the last few games. I know I had not had the best of games that day and to be subbed after 60 minutes, my frustration just got the better of me.
"I would like to take this opportunity to apologise to the supporters, staff and everyone associated with the club."