Coventry reveal takeover bid
Coventry City have revealed that a company had approached them for a potential takeover of the club.
Last Updated: 28/08/11 12:23pm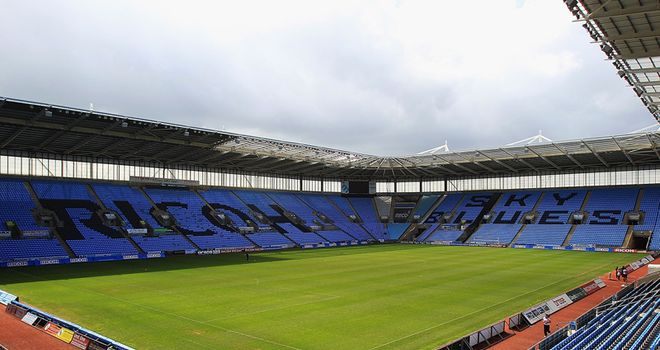 Coventry City have revealed that a company had approached them for a potential takeover of the club but have explained that the offer has already been withdrawn.
The Championship side outlined in an official statement on Saturday that a consortium had officially tendered in a proposal for the takeover from the current owners SISU.
"On August 23rd the Board received a letter from a company seeking to buy the entire share capital of the club for £1," reads the statement on Coventry's official website.
"Upon receipt of the letter, the Board looked to understand the identities of the potential investors, and also their capability to make significant investments into the football club.
"It would not be possible to evaluate any bid which does not demonstrate the offeror's capability to invest material funds in the club to support its development.
Questions on authenticity
"Upon investigation a number of questions were raised as to whether any investment from the companies referred to in the letter would be permissible under Football League rules, and whether they had the necessary financial capability to be a significant investor in Coventry City Football Club.
"On Thursday the club's lawyers wrote to the leader of the consortium to seek further clarification on matters raised in the original letter.
"No answers had been received, prior to the Board yesterday being informed that the bid had been withdrawn."
The SISU, who took over the running of the Sky Blues in December 2007, also hit out at outsiders trying to "destabilise" the club's plans to return to the Premier League.
Plans to destabilise
"For the past six months a number of people outside of the club, who profess to have the Club's interests at heart, have been trying to destabilise our recovery work," the statement added.
"The Board and the owner want every stakeholder of the club to be clear that significant funding continues to be made available by SISU to allow the Board to work towards improving all aspects of club life.
"We want all supporters to continue their fantastic support of the team, with the knowledge that the Board and owner are working together to improve the club's future prospects. "
Coventry have made a disappointing start to the new season and are struggling at third from bottom in the table with just two points from five matches.