Zenden fancies final fling
Experienced midfielder eager to return to the English top flight
By Alex Dunn. Last Updated: June 19, 2012 3:02pm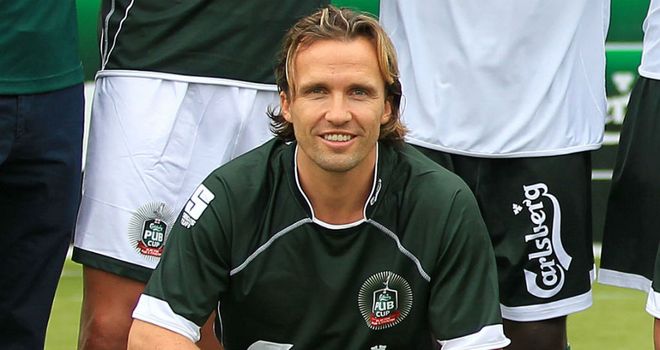 Bolo Zenden: Fit, ready and able for Premier League
Football Betting

Football Betting

£10 Free Bet
Bolo Zenden has set his sights on a return to the Premier League and would welcome the chance to prove himself over the summer.
The former Holland international has been without a club since leaving Sunderland last year, but has maintained a vigorous fitness regime over the past 12 months.
It looked as though a move to Blackburn was on the cards in January but failed to materialise, while Celtic have been credited as holding a long-standing interest.
A number of Championship sides have already offered the 35-year-old a return to the game, but the Dutchman is holding out for top-flight football.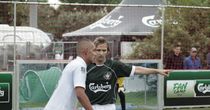 Zenden: Has already had offers
Although not averse to the idea of trying his hand in a fresh league having previously enjoyed successful stints in Holland, Spain and France, it is the Premier League that is his preferred option.
"I've been training up to the Champions League final and I've mirrored the training of the English leagues since leaving Sunderland," he told Sky Sports.
"I want to join in pre-season with someone this summer when the clubs reconvene training in the first week of July.
"I aim to show my worth and my desire is to play in the Premier League again.
"I've played eight years in England and I know the Premier League and it knows me, in the sense there's an understanding there of what I can do.
"That's the most obvious league for me but it's not the only one. There could be options elsewhere but whatever happens I feel great, fit and ready for a new challenge"
Bolo Zenden was part of the European Legends side that played the Carlsberg Pub Cup five aside winners at the Carlsberg Fancamp, Warsaw. Visit here to see highlights from the grand final and watch the Carlsberg EURO 2012 advert.