Yaya Toure's European adventure began in Belgium with Beveren before taking in experiences in Ukraine with Metalurh Donetsk and Greece with Olympiakos. Fame with Monaco and Barcelona followed, as well as a dalliance with Arsenal along the way. Jamie Redknapp met up with the star to hear his tale...
Sky Bet
Loading Market ...
On starting out in Europe…
When I was 16 I was in the Ivory Coast playing for a club in Abidjan (ASEC Mimosas) who were an amazing team in my country. After that I was looking to the next level. When I came from Africa and started out in Europe, I was playing with first team in Belgium and it was amazing. Beveren was very important for me because all the big players are supposed to play in Europe. That was my target – to compare with the big players.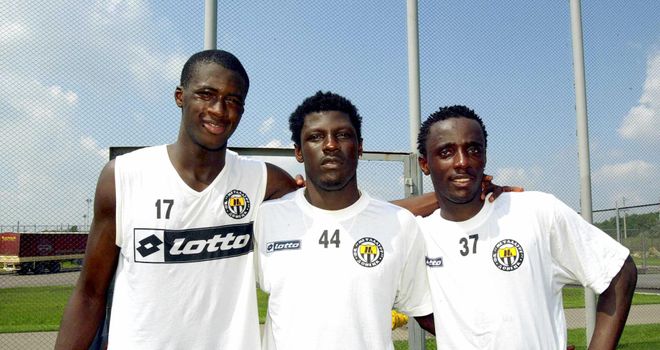 On the move to Ukraine…
I went to Ukraine and played there for one year (with Metalurh Donetsk). It was an amazing experience because there I learnt a lot. There are a couple of players there I remember. Serhiy Popov was amazing for me. The quality of life was important for me because, coming from Africa, you have to learn how to eat, how to get rest, how to concentrate and start to understand that at the high level of sport you need to be careful and focused. He taught me a lot.
On Rivaldo at Olympiakos…
I had one year there and it was amazing. I won two trophies. This year I played with Rivaldo, which was fantastic. He taught me a lot. He gave me a lot of confidence to go to Barcelona because when I was playing with him it was him and me up front. We won the Greek league by, I think, 10 or 12 points. It was amazing.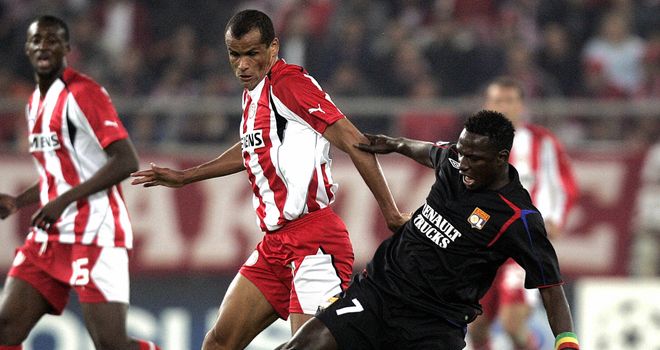 On Wenger and his best position…
Everything starts from the beginning. When I was in Belgium, I went to Arsenal for a couple of months to do some training. I remember my first chat I had with Arsene. When Arsene asked me the question of which position I wanted to play, I said midfielder. He asked me why because when he saw me training he said I looked more like a striker. I said: "Ah, that's why you put me all the time in front of goal. I want to play midfield like Patrick (Vieira)." I told him I could play like Patrick and be better than Patrick! He just said: "No, no. It's impossible."
He wanted me in attack because he said that from five shots I'd scored four goals. For me, I wanted to play in midfield but he saw me as a second striker. That's where it started. When I went back to Belgium, the manager started to play me behind the striker and it was nice. I enjoyed it. After that, I started to understand that football was about technique, being clever, being sharp and preparing well.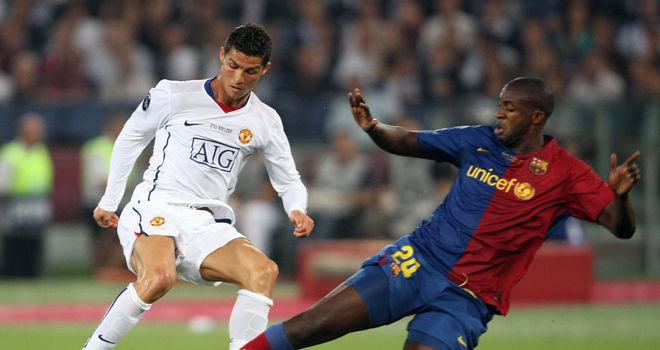 On life at Barcelona…
It was unbelievable. The second year I was there, we won six trophies. It was amazing – a fantastic achievement. It was unbelievable for me as an African coming from Monaco. I was the small player between all the big names who were coming the same time as me – Thierry Henry, Eric Abidal and Gabriel Milito. The sort of players who were coming from big clubs.
I learnt a lot about how to prepare for games and how to be professional. After that, when I left Barcelona, I always came one hour or two hours before training because for me that is very important.
On joining Manchester City…
For me, it was difficult leaving Barcelona but I had to get out and show the people. I spoke to (Pep) Guardiola because there was a story that he wanted me to stay. But it was the right time for me to move because I was 26 and my target was to achieve something with a big club in England and continue to do my work and win trophies.
With Man City it was different because there were a small player. When I spoke to Garry Cook, he convinced me that they were going to bring in some important players as well to help me. For them, the target was to make this club grow and grow and make them the best in Europe. For me, we are in a good way and I think we will be doing that.