Spot of bother
Former referee Gallagher looks at the weekend's major decisions
Last Updated: August 27, 2012 3:19pm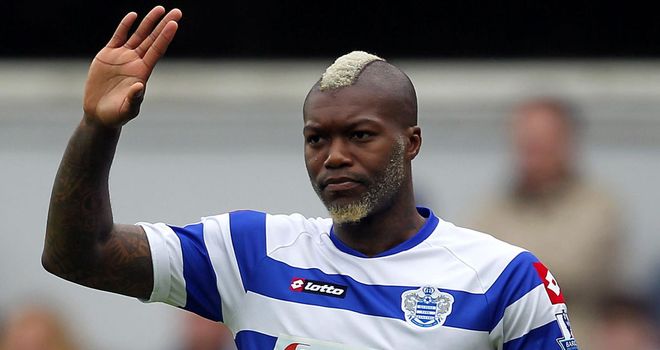 Cisse: should the penalty he struck at Norwich have been retaken?
Dermot Gallagher was charged with making the big decisions when he refereed in the Premier League between 1992 and 2007.
Now, though, the Irishman regularly drops into the Sky Sports News studio to give his take on the calls that the current officials have or haven't made over the footballing weekend as well as some of the other talking points.
Read below for his thoughts on whether QPR's penalty against Norwich should have stood, Rooney's leg wound, what referees should do when lightning strikes, and more...
Whether QPR's penalty against Norwich should have been disallowed...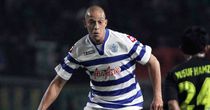 "As there were three QPR players in the penalty area, including the eventual goal-scorer Bobby Zamora, when Djibril Cisse struck the penalty, it should have been retaken. If a player encroaches before a penalty is taken we have three scenarios: if the ball goes in net the penalty has to be retaken, if the ball goes wide it is a goal kick and if an encroaching player scores the rebound it should be an indirect free-kick to the defending side. I don't think it was a penalty in the first place (when Sebastien Bassong was adjudged to have fouled Cisse) but referee Mark Clattenburg was closer to it than me."
The inclement weather that affected this weekend's matches...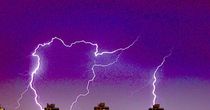 "It was very unfortunate that the game between Sunderland and Reading was called off because the Reading fans had come so far and got up at six or seven in the morning, but it would not have been practical to look at the pitch at six or seven in the morning, even though it had rained all night and was mean to rain until about six in the evening. Unfortunately, the pitch held too much water and we couldn't play.
"Wycombe's clash with Bristol Rovers was abandoned because of torrential rain and lightning and I think when you see forks of lightning you take the players off. Many years ago a Brackley Town player got hit by lighting and it put something in my mind and both times in my reeferring career that I saw lighting - at Burton Albion and at Watford - I took the players off; there is always another day for football but there wasn't another day for that lad at Brackley Town."
Whether Wayne Rooney's injury could have been avoided...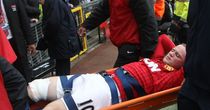 "Boots have to be perfect and comply to Fifa regulations whether they be blades or studs, as they were on this occasion. There is the boot check in the tunnel before the game, while as a substitute Hugo Rodallega would have been checked by the fourth official before he came on. Rodallega has caught Wayne Rooney with his back studs, which are longer, but it was just a really unfortunate incident and one you can't legislate for."
The behaviour of players towards officials...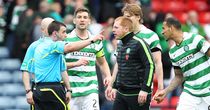 "The first two weeks of the season has been really, really good; I haven't seen cases of referees being surrounded or of dissent from the players. The referees are very happy with the behaviour of the players and we only saw one red card in the Premier League this weekend (Aston Villa's Ciaran Clark) and that was for denying a goal-scoring opportunity. We are not seeing a rash of yellow cards either and there have been games with no bookings."