O'Neill - Johnson deserves call
Sunderland manager worried about international break
Last Updated: September 3, 2012 2:38pm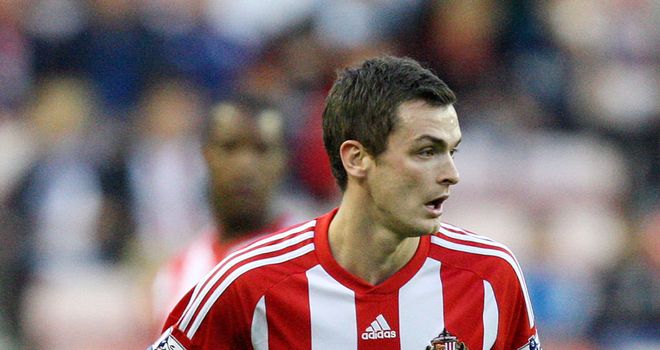 Adam Johnson: Heading out to play for England against Moldova and Ukraine
Football Betting

Football Betting

£10 Free Bet
Martin O'Neill has admitted he will spend the next fortnight worrying about his players on international duty, but he is pleased Adam Johnson has the chance to further his England career.
Johnson will link up with Roy Hodgson's squad this week ahead of World Cup qualifiers against Moldova and Ukraine, having impressed in a friendly victory over Italy last month.
A number of other Sunderland players will be heading out across the globe to play for their countries, and O'Neill concedes it will be an anxious time.
Indeed, for purely selfish reasons, the Ulsterman would rather keep all his men at home to prepare for the Premier League clash with Liverpool on 15th September.
He said: "I would prefer that nobody played during that break, but I am well aware that international football is predominantly very, very strong now. It takes precedence over almost everything at the moment.
Fantastic
"As a club manager, all you do is just worry for about a fortnight until the players come back.
"But from Adam's viewpoint and for all the other players called away, it's great. It's great to play for your country, fantastic.
"England particularly now are involved in the build-up, their main games now in the World Cup, and it's good that Adam is part of it.
"He deserved that. Regardless of whether he signed for us or not, he deserved that on his performance in the friendly game [against Italy], albeit it was a friendly match."