O'Neill keen on more signings
Sunderland boss determined to reinforce his squad
Last Updated: August 9, 2012 4:53pm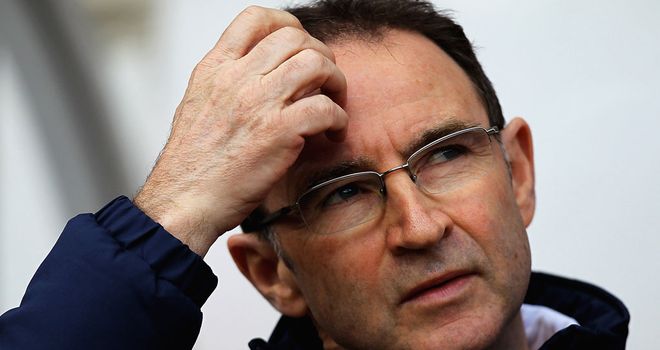 Martin O'Neill: Sunderland manager wants to reinforce his squad for next season
Football Betting

Football Betting

£10 Free Bet
Sunderland manager Martin O'Neill is determined to make more signings before the end of the summer transfer window.
O'Neill's efforts to strengthen his squad this summer have proved frustrating so far, with no new arrivals since Carlos Cuellar on a free transfer last month.
However, his pursuit of Wolverhampton Wanderers striker Steven Fletcher appears to be coming to a head, with the 25-year-old Scotland international having handed in a transfer request on Wednesday after growing frustrated with his club's stance over his future.
O'Neill knows from experience just how long these things can take and while he would ideally like to have had all his targets on board long before the start of the new season, at Arsenal on August 18, he knows he may find himself anxiously awaiting news as the summer transfer window draws to a frenzied conclusion.
Scrambles
"Unfortunately, I have been involved in late scrambles before, so it's nothing new to me in that sense," he admitted.
"Obviously, the most important issue is to try to get them in before the deadline finishes.
"Ideally it would be great to get them in and be part of the club before you kicked off the season, and we will do our utmost to do that.
"But unfortunately, I am unable to promise anything other than that we do have players in mind and we are trying our best to get them."