Murray blasts Regan
Former Rangers owner thinks SPL chief wants him to 'go away'
Last Updated: August 7, 2012 9:10am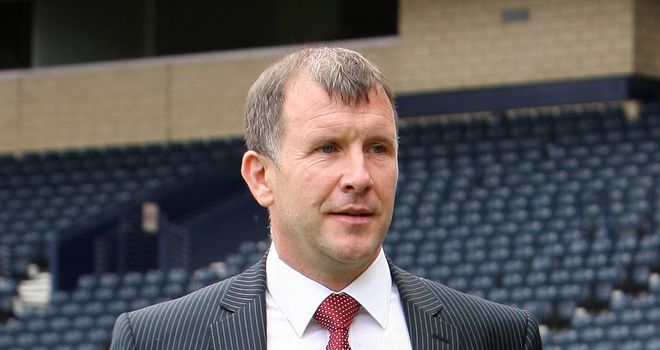 Stewart Regan: The Scottish Football Association chief executive has been criticised by Sir David Murray
Football Betting

Football Betting

£10 Free Bet
Former Rangers owner Sir David Murray has accused Scottish Football Association chief executive Stewart Regan and Scottish Premier League counterpart Neil Doncaster of intentionally targeting the Ibrox club.
Murray on Monday night released a statement which strongly defended his time in charge of Rangers and insisted the club should not be stripped of previously won SPL titles.
An investigation is taking place into the controversial Employee Benefit Trust scheme and to whether Rangers were guilty of paying players via 'dual contracts'.
But Murray believes Regan and Doncaster are intentionally going after Rangers and thinks he has been persistently ignored in the protest.
Murray said in the Daily Record: "If Stewart Regan wanted to know what was going on at Rangers would it not have been prudent of him to ask to speak to a man who had 23 years of ownership and chairmanship?
Conclusion
"I still can't work out why I was not asked to participate.
"I wrote to Regan on May 15 to express my disappointment over what I viewed as an unjustified attack on my character and an inaccurate reflection of my ownership of Rangers. I received a letter back from Regan saying the letter would be passed on and my comments noted.
"So I have come to the conclusion he doesn't want to hear from me, which is strange when he is supposed to be conducting things in an impartial manner.
"It's almost as if he wants me to go away.
"Well he can see from my statement today and from what I am saying to you now that I will not be going away while Rangers are being treated in such an unfair and unjust manner."