Torres promises more from Spain
Spain striker is confident they can overcome negative tactics
Last Updated: June 20, 2012 10:03am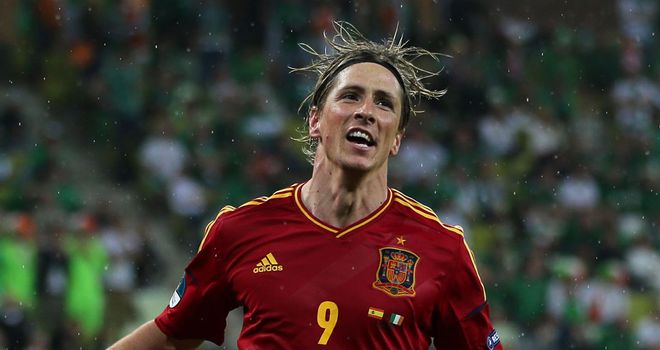 Fernando Torres: Spain striker has scored two goals so far at Euro 2012
Football Betting

Football Betting

£10 Free Bet
Fernando Torres has warned the rest of the teams at Euro 2012 that Spain can only get better.
Vicente del Bosque's side are through to the quarter-finals having topped Group C and are now unbeaten in 17 competitive matches.
The current European champions remain favourites to retain their crown despite the fact they have not been at their best in Poland and Ukraine.
With the knockout phase of the competition now set to begin, Torres is confident Spain are poised to ignite ahead of Saturday's meeting with France.
Level
"We have not played at the level that Spain can reach and we have to try to be better in the next game. Spain has to return to her level," he said.
One of the reasons for Spain's below-par displays at the Euros have been the defensive tactics deployed against them.
Both Italy and Croatia tried to contain Spain and hit them on the break in their group games. It was reminiscent of the tactics Chelsea had great success with against Barcelona in the Champions League final.
Indeed, it worked particularly well for Croatia in their final group game as they were narrowly beaten 1-0, in a match many observers felt they could have won.
Buoyed by the success that Croatia had with that approach, Torres believes it is not the last time they will face those kind of tactics at Euro 2012.
He added: "It's a way of playing, maybe not one that would suit every side but it is a way of trying to win.
"It was a very intelligent approach from Croatia. We were in a game against a team with their central midfielders playing very deep, denying us space to play the final ball.
"Their plan was to remain compact and then try and play on the counter attack."