Keane bites back
Former midfielder stands by criticism of Ireland's performances
By Rebecca Stephenson. Last Updated: June 17, 2012 9:13pm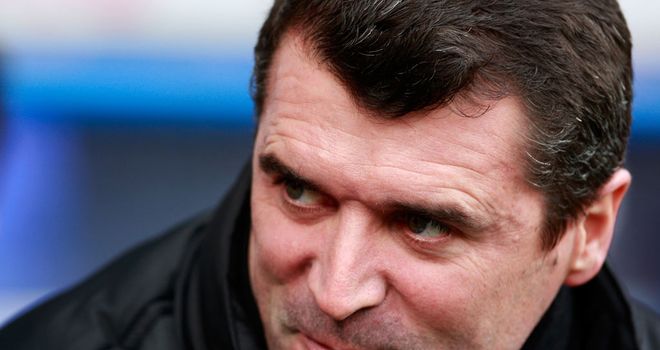 Roy Keane: Former skipper keeps war of words alive
Football Betting

Football Betting

£10 Free Bet
Roy Keane has responded angrily to Giovanni Trapattoni's suggestion that he should not have attacked the Republic of Ireland's performances at Euro 2012.
The former midfielder's comments that the Republic should make wholesale changes after two unacceptable performances drew a less than complimentary Italian remark from the 73-year-old manager.
Trapattoni questioned Keane's right to criticise, asking what he had achieved as a manager.
But the former Manchester United talisman believes the Italian's response was over the top.
He said on ITV: "I never criticised the manager. I said that the players and supporters need to change their mentality.
Nonsense
"He's come out with this nonsense about my performance as a manager but I think I did ok at Sunderland. Ok it didn't work out at Ipswich but I'm still young and I hope I can get back into management.
"Just because he's had major successes in his career he seems to think he can't be criticised but if Brian Kerr or Steve Staunton were the manager and the side put in a performance like that they would be heavily criticised.
"But I never actually criticised him anyway so he needs to get his facts straight."
Reiterated
Despite the stinging attack from Trapattoni, and a less than favourable response from some in his homeland, the outspoken Irishman reiterated his opinion.
"I stand by what I said," he said adamantly.
"The players should've done better, and the time is right to change things and give the youngsters a chance."